Altun Ha Belize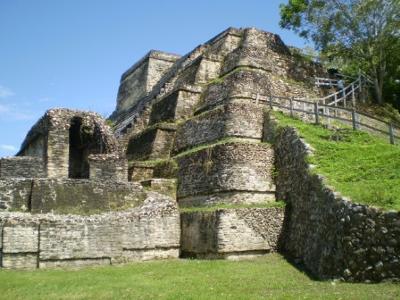 Altun Ha Belize is an incredible Mayan archeological site, about 30 miles north of Belize City. It is not the easiest place to get to but well worth the challenge. There is no public transportation although there are a few tour operators willing to drive you. These Mayan ruins in Belize are one of the singularly most amazing places in this small country to experience.
One would never think to find this treasure among an island of crystal blue waters and phenomenal diving.

Opting to save money, my group and I hailed one of the many cars and vans lining the street in need of some serious repair. But there were four of us, so I figured what the heck? We were in the mood for adventure and exploring Mayan ruins in Belize sounded like the perfect choice.
Leela, a woman in her early 40's with large arms and a friendly face flagged us down. She looked like a safe-enough driver. So we ducked inside.
It was a long drive, about 45 minutes over shabby roads, inside a van with bald tires and no air conditioning, in the middle of summer. About 15 minutes into our drive, I realized we were the only ones on the road. Even the street signs seemed to have disappeared. What if the van broke down? We hadn't brought our cell phones although I doubted they would work in this area. I also doubted our driver owned one.
Note to self: When visiting archeological sites such as Altun Ha Belize, make sure to get inside a vehicle that is in good condition.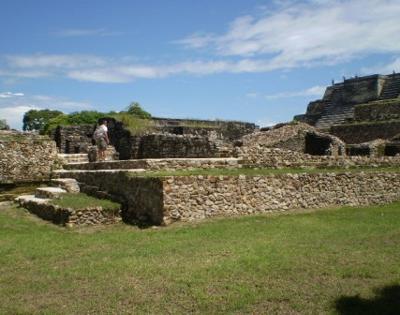 Much to my and my co-travelers surprise, Leela drove us safely to Altun Ha Belize and back. Thankfully, her car survived as well as my heart. Plus, she gave us a quick tour of downtown Belize, a bit scary as well.
You might want to take a travel tour instead of winging it like we did. Your nerves will thank you. It is beautiful and exciting but risky as well.

Nevertheless, the archaeological site was nothing short of spectacular. Believed to have been settled around 250 B.C., Altun Ha Belize consists of two main plazas with 13 temple and residential structures, representing the Sun God.
Standing below these ruins, you have to wonder how they were ever able to build them without the modern gadgets we now take for granted. Aliens maybe? Hmmm.

Make sure to take light-weight, comfortable clothing and shoes with a good grip. Traipsing over Mayan ruins in Belize can get a bit slippery. Long pants protect you more from insects and the blazing sun than shorts. Then you will be ready to experience the magic of hiking in Altun Ha Belize.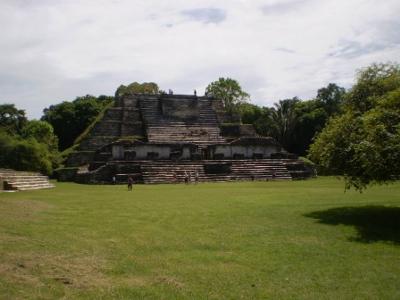 The Mayan city of Altun Ha was the link in the Caribbean trade route running through the Yucatán. It covers an area of approximately five miles. And although inhabitants began to erect buildings in 200 BC, actual construction around the central plaza of Altun Ha actually commenced around 200 AD and contains remains of hundreds of structures.
There are still approximately 300 mounds awaiting excavation.



Return from Altun Ha, Belize to Belize Travel Tips


These ruins are easily experienced on foot, and if you are a bit daring, climbing some of the structures is an experience you won't soon forget.
Before you head out, always be prepared. Check out the following links for information you should always be aware of.


International Travel Regulations
U.S. Customs and Border Protection
CBP announces travel advisories, restricted and prohibited goods, travel publications and more.
USDA Animal & Plant Health Inspection Service
Agency provides information about bringing food, plants, or animal products into the U.S. and which ones are prohibited. USDA also provides ePermits, which allows submission of import permit applications, tracking applications and more.

Return from Altun Ha, Belize to Home

---
"A year from now, you'll wish you had started today."
~B.C. Forbes

© Copyright 2009-2018 Your-Retirement-Paradise.com

---