Cruise Travel Tips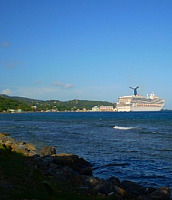 Use these cruise travel tips to experience a rewarding, stress-free vacation.

Leave all your worries behind by planning ahead. And look below for cheap cruising tips to save money.


Benefits of a cruise vacation
There's something about being out in the open sea with plenty of fresh air. You will enjoy everything from all-inclusive meals to unlimited entertainment.
Visiting different ports of call is simple and uncomplicated considering you unpack only once.

Cruise Packing Tips

Wrap your wallet in a rubber band to avoid pickpockets. Use these

cruise packing tips

to avoid ruining your vacation.
Remember to pack sea sickness medications, sun block, antacids. Here is a

cruise packing list

guaranteed to avoid headaches and ensure a fabulous floating holiday.
Check with

first time cruise tips

for vital strategies when going on that cruise vacation--Including what you MUST bring in your carry-on.

Airline Accommodations and Cruise Travel Tips

Fly in a day earlier or at least 4 hours before cruise departure.
Arrive at your embarkation area at least two hours before departure.
Book your return flight after 2:00 pm. This cruise travel tip is a must in order to give yourself plenty of time to arrive on time.



Best Cruise Travel Tips To Avoid Stress

Necessary Documents
You will need a U.S. passport or a certified birth certificate and government-issued photo ID. Your pre-boarding pass is next. Complete documentation online prior to boarding the ship since cruise ships are now paperless.

Choosing Your Cabin
The nicer cabins are usually higher up. If you get seasick easily choose a lower cabin near the center. Here the rocking is minimized.

Cheap Cruise Travel Tips
Cruising in advance can save you a lot of money. Last minute cruises are also affordable if you can handle the rush. Check airline fares on your own. Cruise line airfare is usually higher.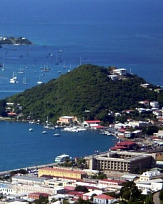 Travel Protection Plan
A travel protection plan protects you from losing the investment in your cruise vacation. It will cover you in case of injury, sickness, death or even loss of a job.
Never try to save money by avoiding to take out this insurance. It can be a costly mistake. The cost is reasonable and is well worth the extra money.



International Travel Health Resources
CDC Vessel Sanitation Program
VSP provides a list of the most recent inspection scores for cruise ships along with outbreak updates.

Embarkation
DO NOT place your documentation in your checked baggage. You will need it for check in. This is one of the most essential cruise vacation tips to remember.

A sail and sign card will be issued to you. This card will serve as your room key, for any purchases, and as identification.

Cruise Travel Tips for Dining and Tipping

Your main dining room serves the best foods. Choose between an early or late seating.
If you prefer to eat casually and on your time clock, buffets and grills are available throughout the ship.
Typical charges are between $10 and $15 per person/per day for gratuities.
Alcohol and soda will be charged separately on your sail and sign card. Keep all your receipts and tally up your totals daily to avoid sticker shock at the end of your vacation.
Retire on a Cruise Ship
For the price of a regular condo, you can retire on a cruise ship instead of an independent living facility. Some ships offer the option to rent your cruise ship unit. It is an affordable way to live on the water and travel at the same time.

Cruise Ship Condos
Do you love the sea? If you want to experience the ultimate in luxury living and travel, cruise ship condos is the way to go. This type of cruise condo offers exciting ports of call for longer periods. Then you get to return on board to your sumptuous home away from home.


Cruise Travel Tips for Europe

Cheap Travel Tips
Pocket plenty of extra passport pictures for obtaining visas when crossing borders on your own. And consider hostel accommodations or bed and breakfast inns instead of expensive hotels. You can save a lot of money this way. Learn about cheap travel abroad here.

The Importance of Wearing a Money Belt
Pickpocketing is alive and well overseas. These petty thieves target American tourists. They are good at taking what is in your purses and fanny packs in the blink of an eye.
Wear a money belt when traveling. Store essentials such as passport, driver's license, credit card, ATM card, money in large denomination, plane ticket, rail pass, and a list of all your important phone numbers and addresses.

Cheap European Travel Tips
Europe is a magical place. But it can get quite expensive unless you know all the things to do in Europe for free.

Essential European Travel Tips
Get useful information on getting around in Europe and staying safe. Learn the best method for exchanging currency, withdrawing money, and packing for European travel. These tips for cheap travel abroad are what seasoned travelers do regularly.


Cruise Travel Tips for Debarkation

Regular Debarkation

Pack your bags and leave them outside your door the night before your cruise ends. Fill out those custom forms left on your bed. You will be called according to color-coded tags to avoid a mass rush.
Remember to keep your necessary documents with you in your carry-on.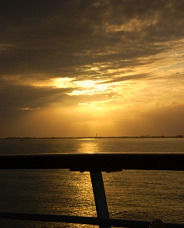 Self Debarkation
Once the ship has been cleared, you are allowed to debark at any time if you choose to carry your own luggage off the ship. Remember not to place your suitcases outside the cabin on that last night.
A cruise vacation is like staying at a luxury hotel with a different view every day.
Use these cruise travel tips to save money and avoid disastrous events.
All you need to do is sit back and enjoy the excitement of visiting exotic ports of call and an unending supply of scrumptious meals.

Return to Home from Cruise Travel Tips
---
"A year from now, you'll wish you had started today."
~B.C. Forbes

© Copyright 2009-2018 Your-Retirement-Paradise.com

---