Cruise Packing List
Avoid Headaches And Save Money

A good cruise packing list will save you plenty of money. It will remind you of necessities such as passports and a camera you could easily forget in the mad rush of packing.
Make sure to check off important items from this list before leaving on your cruise vacation.



It is important to remember that your cruise line will supply some of the toiletries like shampoo and conditioner. Other items are available onboard at a higher cost. So if you want to save money, check off the items below before stepping on board.

Cruise Vacation Tips for Travel
If you are pairing a cruise vacation with travel, use simple strategies for cheap travel abroad such as staying at hostels instead of hotels. And opt for public transportation instead of taking a taxi whenever possible.
Get useful information on getting around in Europe and staying safe. Learn the best method for exchanging currency, withdrawing money, and packing for European travel.



Cruise Packing List Essentials


Airline tickets or e-ticket confirmation
Cruise documents, Passports and Visas
Vaccination Certificate (if required)
Driver's license and auto insurance card – for driving in your ports of call
Medical insurance cards and medical history
List of medications you are taking
One credit card – keep the rest at home
ATM card
Cash or travelers checks and receipt
3 copies of passport and visas, driver license, airline tickets, cruise tickets, itinerary – one in your carry-on, one in your checked luggage, and leave one at home
Plug adaptors and converter
Contact numbers to report lost/stolen credit cards or traveler's checks
Wallet wrapped in a rubber band. A cruise packing list tip to avoid pickpocketing.



Men's and Women's Cruise Packing List

Cruising Men

Boxers, briefs
Athletic shoes, dress shoes, sandals
Flip flop sandals with a rubber heel for the beach and reef
Casual shirts and dress shirts
Sports jacket
Belts, hat, caps
Pants (formal and casual), jeans, shorts
Pajamas
Swim suit
Tie
T-shirts, undershirts
Workout clothes
Socks (formal, sport)
Dark suit or tuxedo with appropriate shirt and cufflinks
Windbreaker jacket, sweatshirt, raincoat
Raincoat

Cruising Women

Lingerie
Costume Jewelry...Leave the real stuff back home.
Comfortable walking shoes and sandals, socks
Shorts, Slacks, Skirts, Jeans, Sundresses
Sweater
Wide-brimmed hat and cap
Shirts and blouses, short-sleeved, long-sleeved, and sleeveless
Workout clothes
Pajamas
Belts and scarves
Flip flop sandals with a rubber heel for the beach and reef
Evening shoes
Swim suit and sarong
Dress for informal, formal and casual nights, and evening sweater
Windbreaker jacket, sweatshirt, raincoat



Avoid Headaches before Cruising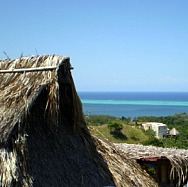 Make sure your cruise packing list includes everything you need.
Use these cruise packing tips to ensure an unforgetable experience. Find out what to do with important documents and what you should bring that your ship does not provide.
Always check with first time cruise tips for vital strategies when going on that cruise vacation...Including what you must bring in your carry-on.

Call your credit card company and let them know when and where you will traveling. This is one of the most important cruise vacation tips. You will avoid having your credit card being put on hold due to suspected fraudulent charges.
Toiletries and Sundries
Comb, Brush
Deodorant
Razor, Shaving kit, Shaving Cream
Shampoo, Conditioner, Styling Products
Toothbrush, toothpaste, mouthwash, Dental Floss
Blow dryer, straightening iron, curling iron, Scrunchies
Eyeliner, Eye Shadow, Mascara, Blush, Lipstick, Lip balm
Makeup remover
Facial cleanser, Moisturizer
Tweezers
Soap gel or soap in plastic container
Nail clippers and file packed in checked luggage
Hair gel, hair spray
Shower cap
Make-up mirror
Nail polish and remover
Contact lenses cleaner
Massage oil
Hand sanitizing lotion
Medical Needs and Supplies
Antibiotic cream
Anti-diarrheal medication
Band-Aids
Birth control
Bug repellent
Cortisone 1% anti-itch cream
Sea-sickness medications
Pain reliever
Prescription medications
Ear plugs
Bandages, Anti-bacterial wipes, Insect Repellent
Sun screen
Electronics and Miscellaneous Items
Digital camera and case, batteries, memory cards, manuals
Cell phone and charger
Laptop and charger
Disposable underwater camera
Small travel alarm clock
Small flashlight and night light for interior rooms
Two sets of sun glasses
Two sets of contacts lenses
Two sets of reading glasses
Guidebooks
Foreign language dictionary
Maps
Paperbacks, journal, notebook, pen, pencil
Binoculars
Currency converter
Crazy Glue
Lint roller
Plastic ziplock bags
Playing cards
Snorkeling gear
Duct tape for damaged hems and bags
Plastic cable-lock ties for securing luggage upon departure
Extra luggage name tags
Sewing kit and scissors
Travel-sized clothes detergent
Empty bag for souvenirs and shore excursions
Ever thought about Retiring on a cruise ship?
You actually can. It means traveling the world without ever leaving your home. If you would prefer to live on a cruise ship instead of a retirement home, then consider this:
There are several options for retiring on a cruise ship such as condos as sea or booking continuous cruises. The cost is comparable and a heck of a lot more fun.

Cruise Ship Condos
The ultimate in luxury living and travel, Cruise Ship Condos gives you the opportunity to enjoy more countries than on a regular cruise ship. This residence at sea is more like private yachting and is geared specifically with your comfort in mind.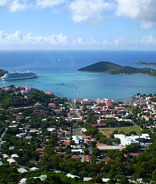 Add more items to your cruise packing list and delete others as needed. Be prepared. Stick with most of the basics listed here. It will make your vacation a lot easier.
Make a list and check off items once they are packed. The cruise line only supplies certain items. You can find many items on board but they can get quite expensive.



Avoid ruining a perfect cruise vacation by neglecting to bring all your essentials such as a passport and camera.
Return to Home from Cruise Packing List
---
"A year from now, you'll wish you had started today."
~B.C. Forbes

© Copyright 2009-2018 Your-Retirement-Paradise.com

---