Trip Planner for the Budget-Minded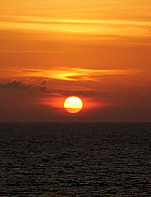 Use our Trip Planner before heading out to your favorite destination. Discover vital travel tips and recommendations to make your journey an enjoyable and smooth one.
Find out the basics for travel when it comes passports and important documents. Above all, be safe. When preparing for a trip learn all you can for keeping yourself and your belongings as secure as possible.




Be Prepared
Although most countries are relatively safe to travel to, being watchful is essential. Check with your country's travel bureau for up-to-date travel warnings, if any.

Always be aware of civil unrest and other factors that may put a serious dent in your travel experience.
Check out Travel.State.Gov for Travel Warnings on countries you are urged to avoid.

Wearing a Money Belt
Pickpocketing is alive and well overseas. Take this trip planner tip seriously. These petty thieves come in many forms and target American tourists. They are good at taking what is in your purses and fanny packs in the blink of an eye.


International Travel Tips and Safety

International Travel Safety Resources
Emergency and Crisis Services
This government agency provides a List of Emergency Services for United States citizens abroad. Resources include death, arrest, victim of crime, sending money, missing citizen, stolen passport and more.
Embassy Registration for Americans Abroad
The Smart Traveler Enrollment Program (STEP) is a free service provided by the U.S. Government to U.S. citizens who are traveling to, or living in, a foreign country. This service allows you to enter information about your upcoming trip abroad so that the Department of State can better assist you in an emergency.

International Travel Regulations
U.S. Customs and Border Protection
CBP announces travel advisories, restricted and prohibited goods, travel publications and more.
USDA Animal & Plant Health Inspection Service
Agency provides information about bringing food, plants, or animal products into the U.S. and which ones are prohibited. USDA also provides ePermits, which allows submission of import permit applications, tracking applications and more.

Travel Resources for Europe
European Travel Tips
Get useful information on getting around in Europe and staying safe. Learn the best method for exchanging currency, withdrawing money, and packing for European travel.
How to Travel Europe by Train
The train system in Europe is exceptionally well organized. It makes international travel through Europe amazingly simple by assuring tourists gets oriented quickly. It is important to remember that many cities have more than one train station. Find out how to get around and what train ticket station windows can do for you.
Travel by European Rail Pass
A European rail pass is one of the best ways to travel through Europe. They can be a great value if you know your options. Especially since Europe is so condensed and easily traveled by train. Find out how a European Rail Pass works and how it can best help you.
How to Travel Europe by Car
Most popular cities are easily navigated via buses and trains. The more remote and picturesque towns are not so easy to get to. For these special spots, you are going to need a car. The good thing is you can drop off your rental in a different city and even in a different country.


Trip Planner Basics

Copy Important Documents
As part of a crucial trip planner, make sure to keep copies of your important documents in a different place from the originals. As backup, email them to yourself as well.
Email Important Documents to Yourself
Scan copies of your passport and driver's license. Include credit card customer service numbers, account numbers, bank addresses and phone numbers. Send these to yourself under a code name like "Betty's Wedding" or something similar. That way the information will always be available.
Research Your Destination
Find out about climate, vaccinations, medical care, and of course, safety. Especially if you plan on being there for an extended period.
The World Factbook provides detailed information about population, geography and statistics about every country.
Visit Your Doctor

Renew your prescribed medications. Depending on your length of stay, stock up on all meds, including those found over-the-counter. Pack spare eye glasses and vitamins. This is a crucial trip planner recommendation.

Take Extra Passport Pictures
Pocket plenty of extra passport pictures for obtaining visas when crossing any borders. By planning ahead with these travel tips you will save time and unnecessary headaches.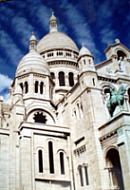 Cheap Travel Abroad
Affordable Travel is not synonymous with inferior conditions.
It is about getting more for your money...Like low-cost air fare, affordable lodging and inexpensive meals.
With a bit research on cheap travel abroad, you can save yourself a good chunk of money. Honestly, you will want to return. So pick up some tips on how to keep expenses to a minimum.
Things to do in Europe...for Free
Europe is not just for those with a hefty wallet. Enjoy spectacular sights for pennies on the dollar with these budget travel tips. Most for free--From a stunning view of Paris to free concerts in Amsterdam.

Backpack through Europe
Backpacking is an affordable way to make your own memories. Be open and flexible. Seasoned travelers who backpack through Europe on a regular basis know this well. Sometimes destination opportunities present themselves and you must be willing to take them.


Trip Planner by Country

AIRPORTS AND AIRLINES IN CENTRAL AMERICA
Belize Airports and Airlines
Simplify your trip to Belize with all the information you need in one place.
Costa Rica Airports and Airlines
Simplify your trip to Costa Rica with all the information you need in one place.
Panama Airports and Airlines
Simplify your trip to Panama with all the information you need in one place.

BELIZE TRIP PLANNER
Belize Travel Tips and Recommendations
Share your own recommendations and experiences (good or bad) in Belize. Or check out what others have to say.
What to do in Belize?
Share your favorite destinations, attractions, and "must see" places in Belize. Or view what others have experienced.
COSTA RICA TRIP PLANNER
Costa Rica Travel Tips and Recommendations
Share your own recommendations and experiences (good or bad) in Costa Rica. Or check out what others have to say.
What to do in Costa Rica
Share your favorite destinations, attractions, and "must see" places in Costa Rica. Or view what others have experienced.
PANAMA TRIP PLANNER
Panama Travel Tips and Recommendations
Share your own recommendations and experiences (good or bad) in Panama. Or check out what others have to say.
What to do in Panama
Share your favorite destinations, attractions, and "must see" places in Panama. Or view what others have experienced.


Travel and Retirement Trip Planner

Can You Retire in Belize? Affordably?
You bet. Retire in Belize and enjoy a quality of life like no other. From year-round balmy weather to a stunning barrier reef. You can even import your car and everything else...TAX FREE!

Retire in Chile and discover a magical place full of contrasts
Overseas retirement in Chile is synonymous with the best beaches and ski resorts in the world. All at a fraction of the cost.

Retire in Costa Rica for under $1500 a month
Retire in Costa Rica and enjoy a quality of life unmatched in most retirement havens. This Central-American country boasts fantastic year-round weather, low cost living, and affordable health care.

Where are the Best Places to Retire in the Dominican Republic?
Snuggled amid flourishing valleys and meandering rivers, this sultry spot boasts an established expatriate community. And this means plenty of available goods and services from back home.
Retiring Overseas?
Is your dream to retire overseas and wake up to warm tropical breezes in the morning?
Or is your vision of retirement bliss gazing at miles of vineyards and sunflowers? It's simpler than you think. And a lot easier on your wallet.
Retire In Ecuador and Discover Retirement in Paradise
For under $900 you can retire to the land of eternal spring...Amid beautiful tranquil beaches, lush tropical rain forests and the snow-capped mountains of the Andes.

Paradise Retirement on a Budget?
Antigua is the place for retirement paradise on a budget. It is a charming colonial city, bursting with flowers and cobblestone streets. Retire in Antigua, Guatemala and watch how far your money goes.

Why Retire in Panama?
From the crashing waves of the Pacific to the gentle laps of the Caribbean, Panama boasts the best of both worlds. And of course, health care for about half of what you normally pay.

Overseas Retirement Tips
Be prepared before you go. Little things like stocking up on medications and emailing important documents to yourself could mean the difference between retirement paradise and a retirement nightmare.

Return to Home from Trip Planner

---
"A year from now, you'll wish you had started today."
~B.C. Forbes

© Copyright 2009-2018 Your-Retirement-Paradise.com

---