Panama Airports and Airlines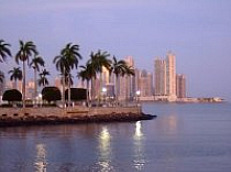 Looking for a list of Panama Airports and Airlines? You've come to the right place.
See below for addresses, phone numbers, and contact information.
Look a little further and you will find Airlines for domestic travel within the country...as well as international travel to and from Panama.
Panama International Airports

Tocumen International Airport (PTY)
Tocumen is located 15 miles from Panama City and is the largest airport in the country.
Contact Information:
Tocumen International Airport
Via Tocumen, Panama City, Panama
Phone: 507-238-2703

Albrook (Marcos A. Gelabert) International Airport (PAC)
Albrook is located 1.5km west of the center of Panama City. Situated in the former Albrook Air Force Base, it is the main domestic Panama airport.
Bocas del Toro (Isla Colon) International Airport (BOC)
Bocas del Toro is located 1.5 km northwest of the center of Bocas del Toro.
Changuinola (Capitan Manuel Nino) International Airport (CHX)
This airport is located in Changuinola.

Why Live in Panama?
By living or retiring in Panama, you will enjoy the best of both worlds...
From the crashing waves of the Pacific to the gentle laps of the Caribbean. And of course, health care for half of what you normally pay. If not less.

Cheap Travel Abroad
Affordable Travel is not synonymous with inferior conditions. It's about getting more for your money. Use simple strategies for traveling cheap like staying at hostels or bed and breakfast inns. They are more affordable and very common in Europe and South America.
Panama Airlines

Airlines that fly Direct to Panama:
(From U.S.)
CONTINENTAL AIRLINES
Offers regularly scheduled flights.
AMERICAN AIRLINES
Offers regularly scheduled flights.
DELTA AIRLINES
Offers regularly scheduled flights.
SPIRIT AIRLINES
Offers regularly scheduled flights.
COPA AIRLINES
Offers regularly scheduled flights.
Other Airlines that fly to Panama:

AVIANCA
BRITISH AIRWAYS
UNITED AIRLINES
AEROMEXICO
TACA
IBERIA
SANTA BARBARA AIRLINES
AIR FRANCE
ALITALIA
KLM
NATURE AIR
CONDOR
Wondering what to do in Panama?
Panama is a water-lover's paradise. You can sea kayak off Coiba Island. Zip line through Panama's canopy of Bastamientos or rough it in the rustic Kuna Yala without electricity  or running water. Of course, most of us, need a little more than that.
How about Exploring the Panama Canal or seeing the historical beauty of Fort San Lorenzo, where you can view the stunning views of the river from high atop your perch.
Domestic Panama Airlines

AEROPERLAS
Aeroperlas is a regional Airline based in Panama City and is part of Grupo TACA. While servicing several cities in Panama, its main base is Marcos A Gelabert International Panama Airport.

DOMESTIC DESTINATIONS:
Achutupo, Bocas del Toro, Bahia Piña, Changuinola, Contadora, Changuinola, Isla Contadora, David, Jaqué, Ogobsucum, Mamitupu, Playón Chico, Puerto Obaldia, Pedasi, Tubualá

Retire Overseas and Discover Affordable Paradise
Is your dream to retire overseas and wake up to warm tropical breezes in the morning? Or is your vision of retirement bliss gazing at miles of vineyards and sunflowers? It's simpler than you think. And a lot easier on your wallet.

COPA AIRLINES
Based mainly out of Tocumen International Airport, Copa offers regularly scheduled flights to North America, South America, Central America and the Caribbean. Local Panamanian destinations are no longer available.

INTERNATIONAL DESTINATIONS (Only):
Caribbean

Aruba (Oranjestad), Bahamas (Nassau), Cuba (La Habana), Dominican Republic (Punta Cana, Santiago de los Caballeros), Haiti (Port au Prince), Jamaica (Kingston, Montego Bay), Puerto Rico (San Juan), Saint Maarten (Netherlands Antilles), Trinidad and Tobago (Port of Spain)

Central America

Costa Rica (San Jose), El Salvador (San Salvador), Guatemala (Guatemala City), Honduras (San Pedro Sula), Nicaragua (Managua), Panama (Panama City)

North America

Canada (Mexico), USA (Chicago, Los Angeles, Miami, New York, Orlando, Washington), Mexico (Guadalajara, Mexico DF), Canada (Toronto)

South America

Argentina (Buenos Aires, Cordoba), Bolivia (Santa Cruz), Brazil (Belo Horizonte, Brasilia, Manaos, Porto Alegre, Rio de Janeiro, Sao Paulo), Chile (Santiago), Colombia (Barranquilla, Bucaramanga, Bogota, Cali, Cartagena, Cucuta, Leticia, Medellin, Pereira, San Andres, Santa Marta), Ecuador (Guayaquil, Quito), Paraguay (Asuncion*), Peru (Lima), Uruguay (Montevideo), Venezuela (Caracas, Maracaibo, Valencia)

AIR PANAMA
Air Panama is a regional Airline based in Panama City. It services mostly domestic routes.

DOMESTIC DESTINATIONS:
Achutupu, Aguadulce, Bahia Piña, Bocas del Toro, Carti, Changuinola, Chitré, Colón, Corazon de Jesus, Coronado, David, El Porvenir, El Real, Farallon, Garachine Isla, Coiba, Isla Contadora, Isla San Jose, Isla San Miguel, Isla Secas, Jaque, La Palma, Mamitupo, Mulatupo, Ogobsucum, Panama City, Pedasi, Playon Chico, Puerto Obaldia, Punta Patiño, Rio Sidra, Sambu, Santiago, Tonosi

INTERNATIONAL DESTINATIONS:

Changes in Airports and Airlines
Please be aware that Panama Airports and Airlines may change their destinations or add new ones. Check with them directly when making travel plans.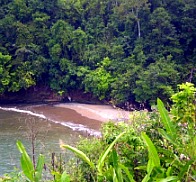 Choose the Panama Airport and Airline that best fits your needs. So you can discover all of what this spectacular country has to offer.

Take advantage of the low-cost regional flights that will get you where you want to go much cheaper.
---
"A year from now, you'll wish you had started today."
~B.C. Forbes

© Copyright 2009-2018 Your-Retirement-Paradise.com

---