How to Retire Overseas
And Discover Affordable Paradise

Is your dream to retire overseas? And wake up to warm tropical breezes in the morning? Or is your vision of retirement bliss gazing at miles of vineyards and sunflowers?

Retiring overseas means savoring new experiences. Extend your boundaries and have the time of your life. Discover the wonders of a new shore. And with the accessibility of the internet, you'll always be in touch with family and friends. If you want to...
Depending on your budget and where you choose to live, retiring overseas can be much more affordable. It all depends on where you choose to spend those retirement years.

Retiring in Italy
Would you retire in Italy? Can you imagine living in the land of olive groves and terracota roofs? By searching in smaller towns and cities, you will discover affordable living arrangements within a short train ride to most metropolitan areas. Find out how you can retire in Italy on less than you think.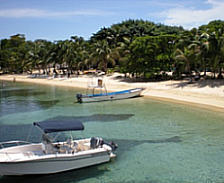 In South and Central America a maid and a cook will run you about $20 a day. For the cost of a tiny apartment in most major cities, you can live in a 3-bedroom house near shopping and nightlife.
Retire in Central America
Antigua is the place for retirement paradise on a budget. It is a charming colonial city, bursting with flowers and cobblestone streets.



Best Places to Retire Overseas on a Budget


Retire in Ecuador
You can find affordable living and adventure by just thinking out of the box. In places like Ecuador you can retire for under $900 a month and live very comfortably in the land of eternal Spring.

Retire in Panama
From the crashing waves of the Pacific to the gentle laps of the Caribbean, Panama boasts the best of both worlds. And of course, health care for about half of what you normally pay.

Retire in the Dominican Republic
Snuggled amid flourishing valleys and meandering rivers, this sultry spot boasts an established expatriate community. And this means plenty of available goods and services from back home.

Retire in Chile
Overseas retirement in Chile is synonymous with the best beaches and ski resorts anywhere on earth. All at a fraction of the cost.
Tips For Retiring Overseas


Overseas Retirement Strategies
Take extra passport pictures along before you retire overseas. Other essential overseas retirement tips include getting the recommended vaccinations. Most diseases can be avoided with a simple vaccine.

Affordable Travel Tips
Use simple strategies for cheap travel abroad like staying at hostels instead of hotels. And opt for public transportation instead of taking a taxi whenever possible.

Not Ready for Full Time Overseas Retirement?
Then retire abroad for six months at a time. Live half the year in a Tuscan villa overlooking miles of rolling hills. Rent out your place in the meantime. Then come back home for the second half of the year and get your fix of Western goods. Try a different place next year.
If you want to retire overseas, search outside the box. You will be amazed at the endless opportunities. Take advantage to shape your own retirement future.

Living the Expat Life on a Budget
When you retire overseas buy from local vendors and suppliers. Use local materials when building your home. Avoid making the mistake of other retirees abroad who act like they're still on vacation. It's a costly mistake.
Live frugally before deciding where to retire and make

retiring early

a reality. Especially if you retire overseas. Frugal living will make the overseas transition effortless by learning to live without the extra stuff that ends up in a garage sale.
Apply these simple

retirement planning tips

to cut spending. Take control of your retirement by learning techniques so you can put the extra money to better use...even if your 401k or IRA has dwindled to a pittance.
Decide on a retirement target date. It should be within five years. And then devise an

early retirement plan

you can stick to with a little practice.

European Travel Information and Resources

What to do in Europe for Almost Nothing
Europe is a magical place. But it can get quite expensive unless you know all the things to do in Europe for free. Enjoy spectacular sights for pennies on the dollar with these budget travel tips. You can enjoy everything from a stunning view of Paris to free concerts in Amsterdam.

Backpack through Europe
It is an extremely affordable way to make your own memories. Experience the magic of what this special continent has to offer. Use these strategies for backpacking through Europe and find out what to pack, how to get around, and what size your backpack should be.

European Travel Tips and Information
Get essential European travel tips for getting around in Europe and staying safe. Learn the best method for exchanging currency, withdrawing money, and packing for European travel.

The Best Way to Travel Europe by Train
Travel Europe by train to cover longer distances in Europe. Express trains are best for travel from large city to large city. Find your way around train stations quickly with these simple techniques.

Do You Need a European Rail Pass?
A European rail pass is a great value if you are visiting several cities. Know your options before purchasing one. Find out how a European Rail Pass works and how it can benefit you.
Overseas Retirement Planning Tips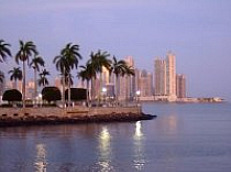 How to Choose a Retirement Location
Choosing a retirement location should be simple and straightforward. Create detailed budgets and know the basics when looking to retire overseas with these easy-to-follow tips.


Establishing Residency Overseas
Keep in mind you continue to be a citizen of your own country even when deciding to establish residency overseas. You will just no longer be a resident.

Paying Taxes Overseas
When living or retiring in a foreign country, the amount you actually pay in taxes will depend on your circumstances and where you retire. Avoid unexpected surprises before paying taxes overseas by finding out what costs are involved first.

Investing Overseas
There are certain criteria to use when choosing the best places to invest including a stable government and a re-sale market. Search for retirement places where tourists are always visiting. Go here for more tips on investing overseas.

Health Insurance Overseas
Your health costs are generally cheaper abroad. If you are under 65, affordable health insurance through a local or international carrier is easy to find. Keep in mind that local health insurance will not cover your medical costs while traveling across borders.
It is best to apply for an international insurance policy when you retire overseas. This will cover health care overseas when traveling and for true emergencies. Find out more tips on health care abroad here.

International Travel Safety Resources

Emergency and Crisis Services
This government agency provides a List of Emergency Services for United States citizens abroad. Resources include death, arrest, victim of crime, sending money, missing citizen, stolen passport and more.
Embassy Registration for Americans Abroad
The Smart Traveler Enrollment Program (STEP) is a free service provided by the U.S. Government to U.S. citizens who are traveling to, or living in, a foreign country. This service allows you to enter information about your upcoming trip abroad so that the Department of State can better assist you in an emergency.

International Travel Regulations
U.S. Customs and Border Protection
CBP announces travel advisories, restricted and prohibited goods, travel publications and more.
USDA Animal & Plant Health Inspection Service
Agency provides information about bringing food, plants, or animal products into the U.S. and which ones are prohibited. USDA also provides ePermits, which allows submission of import permit applications, tracking applications and more.
Return to Cheap Places to Retire

Keep waiting for the right time to retire overseas and it may never come. And while you wait, time is passing.
Researching in advance is a smart move. But sometimes making a choice takes a concentrated effort. Give yourself a chance to experience other horizons and take control of your retirement choices. You may wish you had done it sooner.

Return to Home from Retire Overseas
---
"A year from now, you'll wish you had started today."
~B.C. Forbes

© Copyright 2009-2018 Your-Retirement-Paradise.com

---