Investing During Retirement
Finding the Best Places to Invest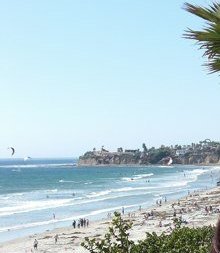 Thinking of investing during retirement? First consider the following necessities. Then zero in on the best places to invest.
Stable Government
Growing Economy
Local Rental and Re-sale Market
Affordable Property Prices
Signs of Foreign Investment

Think about the following investment tips as well before making a decision...

Investing Overseas
When searching for a sound investment opportunity overseas, look for retirement places where tourists are always visiting--no matter what the market is doing. Places like Paris, the southern tip of Portugal, and Rome are always considered some of the best places to invest.
When traveling abroad, make sure you get the recommended vaccinations first. Many diseases can be prevented with a simple injection. Whether retiring or investing overseas, follow these retirement tips to avoid unnecessary headaches.



Investing During Retirement Resources

Rent vs. Buy
As a rule, you should always rent first when investing during retirement. Spend some time in the area where you want to invest. Get to know the people. Search for availability of transportation, proximity of grocery stores and entertainment. Do the same in other areas. The last thing you want is to discover the perfect place after having purchased somewhere else. Rent first. Then when you've found a deal you can live with, buy.

Cheap places to Invest Overseas
Broaden your horizon when investing during retirement. New emerging markets are showing up that are inexpensive with sound investment promise. Places such as Chile and Argentina are good spots to put your money to work.

Keep in mind rising markets may change the playing field. Argentina has seen rapid growth in the past few years which increases investment prices.

Do your research first. Our global investment market has seen huge and sometimes volatile changes worldwide. There are great opportunities for those willing to take some risks. If ever there was a time to invest, it is now.


Travel Tips
You may need to travel frequently as a result. And that may take a bite out of your investment capital. Take advantage of affordable travel strategies to save money when traveling abroad.

Opening a Business Overseas
Europe cannot compare to the growth expansion of the United States in the last decade. But they are now in the beginning stages of a growth expansion, unlike the U.S. This could mean good news for small businesses.

Choosing a Retirement Location
When choosing a retirement location overseas, make a list and narrow it down to your top ten. Research transportation costs, seasonal temperatures, and local taxing. But don't spend years analyzing and second-guessing yourself.

Tax Retirement Planning Overseas
If you receive a social security check, you must file a tax return. Whether you retire overseas or across the street. Do you still have to pay taxes then? Maybe not.
It all depends on your adjusted gross income. Your new country of residence also requires you to pay taxes. Yet you can significantly reduce your overall tax burden to the point of being tax-free.

Establishing Residency Overseas
Even when establishing residency overseas you still continue to be a citizen of your own country. Even if you are no longer a resident there.



Retirement Planning Resources

Retirement Planning Tips
Sometimes the best places to retire may be right where you are. Find out how you can still take control of your retirement. Even without an IRA or 401K. Use these easy-to-follow retirement planning tips to retire secure.

Tax Friendly States
Some states are more affordable than others. Several do not tax social security. Other states have no income tax. Find out which tax friendly states are more beneficial for you.

When to Retire
Create target retirement funds so you can decide when to retire not the government. This will reveal how much you need to retire comfortably.

Early Retirement Plan
You can even retire early. If you really want to. By speeding up the process with an early retirement plan that will get you where you want to go sooner.

Saving for Retirement
Make the right choices and you will retire on your terms. It doesn't mean you must put in more hours on the job. You're probably already putting in too many as it is. Saving for retirement means using simple techniques by putting your money to better use.



Where are the Cheapest Places to Retire?

Retire in Ecuador
Depending on where you choose to retire, you can find cheap living and adventure by just thinking out of the box. In places like Ecuador you can retire for under $900 a month.

Retire in Antigua, Guatemala
Antigua is the place for retirement paradise on a budget. It is a charming colonial city, bursting with flowers and cobblestone streets.

Retire in the Dominican Republic
Snuggled amid flourishing valleys and meandering rivers, this sultry spot boasts an established expatriate community. And this means plenty of available goods and services from back home.

Retire in Panama
From the crashing waves of the Pacific to the gentle laps of the Caribbean, Panama boasts the best of both worlds. And of course, health care for about half of what you normally pay.


Return to Retirement Help
There is no perfect time or ideal scenario when investing during retirement. There is only right now. Explore with due diligence. But remember...
If you search for the ultimate eutopia and allow the years to fly by, you'll never make a move.

Return to Home from Investing During Retirement
---
"A year from now, you'll wish you had started today."
~B.C. Forbes

© Copyright 2009-2018 Your-Retirement-Paradise.com

---