Choosing a Retirement Location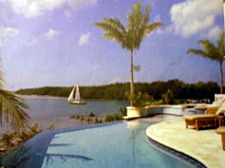 In choosing a retirement location, make a list of your best retirement spots. Narrow it down to your top ten. Any more and it gets confusing.
Create detailed budgets for your cities of choice. Research transportation costs, seasonal temperatures, and local taxing.
Wherever your retirement wishes ultimately takes you, it's a good idea to find out everything you can before packing your new bikini and scuba gear.


Essential Retirement Tips
It is very important to get the recommended vaccinations first if retiring overseas. Most diseases can be prevented with a simple injection. These and other retirement tips
will save you unnecessary headaches.

Retirement Necessities
When choosing a retirement location that's right for you, keep the following in mind when retiring overseas or across the county line...
A Climate you can live with
Health Care
Dependability of Roads
Accommodations
Accessibility of Western supplies
Opportunities for part-time work
Distance from an international airport

What to Consider When Choosing a Retirement Location
Determine which are most important before choosing a retirement spot. Do you want to be near the center of town or would you prefer the sounds of nature? What about the language issue when retiring overseas--Do you feel comfortable having to learn another language or least be able to communicate?
And what about the daily costs of living, such as taxi service or public transportation if you do not have a car? These are issues you must take into account before making a decision on where to retire.


Essential Tips for Retiring Overseas

How to Discover Retirement Paradise Overseas
Retiring overseas means savoring new experiences. Extend your boundaries and have the time of your life. Discover the wonders of a new shore. Depending on your budget and where you choose to live, retiring overseas can be much more affordable than you can imagine. Look outside the box when choosing a retirement location and your options become endless.

Frequent Traveling and Living Overseas
Living or retiring abroad goes hand in hand with increased travel. You'll want to save as much money as you can. Find tips for traveling cheaply such as pocketing extra passport pictures for obtaining visas when crossing borders. And consider hostel accommodations or bed and breakfast inns instead of expensive hotels. You can save a lot of money this way.

Establishing Residency
It's a good idea to research residency options before you go. Becoming a resident means you "choose to reside" in a country. You do not necessarily need to become a citizen of that country. Find out the differences between a temporary resident and a permanent resident. Do you even need to become a resident? Know what your options are before choosing a retirement location.

Health Insurance
Your health costs are generally cheaper overseas. If you are under 65, affordable health insurance through a local or international carrier is easy to find. Keep in mind that local health insurance will not cover your medical costs while traveling across borders.
It is best to apply for an international insurance policy when living or retiring abroad. This will cover your

health care overseas

when traveling and for true emergencies. Find out more tips on health care overseas here.

Paying Taxes Overseas
Be aware of issues regarding paying taxes overseas such as your tax obligation to your home country and local taxes when living overseas. Consider all possible expenses when choosing a retirement location. Avoid unexpected surprises by finding out what costs are involved first.

Investing During Retirement
When searching for the best places to invest make sure to look for a stable government and a re-sale market. Most importantly, look for retirement spots where tourists are always visiting.


The Best Places to Retire

The best and certainly the cheapest places to retire on a budget are...
you guessed it...overseas. Most of your expenses, including utilities, health care, prescription medications, and food are a lot less expensive abroad. It is not surprising to find retirement spots near good hospitals and airports, with all the amenities you are accustomed to for less than $1500 a month.
And no, it is not in the middle of a jungle.
See below for our best picks to consider when choosing a retirement location that you can afford.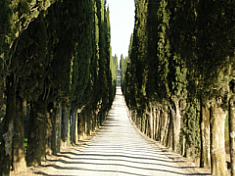 *Retire in Belize
*Retire In Chile
*Retire In Costa Rica
*Retire In Dominican Republic
*Retire In Ecuador
*Retire In Guatemala
*Retire In Italy
*Retire In Panama

The options of deciding where to retire on a budget are numerous. Give yourself more options by searching in other shores when choosing a retirement location.
International Travel Tips and Choosing a Retirement Location
Choosing a retirement location and frequent travel usually go hand in hand. Use these International travel tips for information on transportation, exchanging currency, and how to pack. Find out when is the best time to travel and how to protect yourself from pickpocketing. See the travel Information below to secure an enjoyable and safe journey.
European Travel Resources
European Travel Tips
Get useful information on getting around in Europe and staying safe. Learn the best method for exchanging currency, withdrawing money, and packing for European travel. These tips for cheap travel abroad are what seasoned travelers do regularly.

How to Travel Europe by Train
The train system in Europe is exceptionally well organized. It makes international travel through Europe amazingly simple by assuring tourists get oriented quickly. It is important to remember that many cities have more than one train station. Find out how to get around and what train ticket station windows can do for you.

Travel by European Rail Pass
A European rail pass is one of the best ways to travel through Europe. They can be a great value if you know your options. Especially since Europe is so condensed and easily traveled by train. Find out how a European Rail Pass works and how it can best help you.

International Travel Safety Resources
Get Help in an Emergency
Here you will find a List of Emergency Services for United States citizens abroad. Resources include death, arrest, victim of crime, sending money, missing citizen, stolen passport and more.
Embassy Registration for Americans Abroad
The Smart Traveler Enrollment Program (STEP) is a free service provided by the U.S. Government to U.S. citizens who are traveling to, or living in, a foreign country. This service allows you to enter information about your upcoming trip abroad so that the Department of State can better assist you in an emergency.

International Travel Regulations

U.S. Customs and Border Protection
CBP announces travel advisories, restricted and prohibited goods, travel publications and more.
USDA Animal & Plant Health Inspection Service
Agency provides information about bringing food, plants, or animal products into the U.S. and which ones are prohibited. USDA also provides ePermits, which allows submission of import permit applications, tracking applications and more.

Travel Recommendations for South and Central America
Belize Travel Tips and Recommendations
Travel recommendations are posted here for those traveling to or retiring in Belize. You can also share your own recommendations and experiences.
Costa Rica Travel Tips and Recommendations
Travel recommendations are posted here for those traveling to or retiring in Costa Rica. You can also share your own recommendations and experiences.
Panama Travel Tips and Recommendations
Travel recommendations are posted here for those traveling to or retiring in Panama. You can also share your own recommendations and experiences.
Affordable Travel
Use simple strategies for cheap travel abroad like staying at hostels or bed and breakfast inns. They are cheaper and are common in Europe and South America. And take advantage of public transportation instead of taking a taxi. Get more international travel tips for affordable travel here.

Return to Cheap Places to Retire
Do your research, decide on your best retirement spot, and then take the plunge.
Don't spend years analyzing and second-guessing yourself. You can only plan so long when deciding on a retirement location. Make the best choice for you and enjoy the rest of your life.

Return to Home from Choosing a Retirement Location
---
"A year from now, you'll wish you had started today."
~B.C. Forbes

© Copyright 2009-2018 Your-Retirement-Paradise.com

---