Panama Travel Tips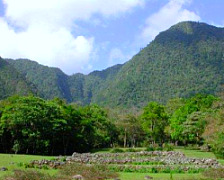 Welcome to Panama Travel Tips.
Here you will find tips and advice for traveling to Panama. Find out what to see and do as well as what to be careful of.
Or even if you are thinking of retiring in Panama. You will find a good number of expats living here as well.
Panama Travel tips also offers travel recommendations. Discovering new horizons is always exciting. Find out what to do and see below.
---
Wondering what to do in Panama?
Is it sea kayaking off Coiba Island? Zip lining through Panama's canopy in Bastamientos? Roughing it in the rustic Kuna Yala without electricity or running water?
How about Exploring the Panama Canal or seeing the historical beauty of Fort San Lorenzo? From above your perch you can experience stunning views of the river.


Visiting Fort San Lorenzo
Exploring the Fort in San Lorenzo, Panama is not only a lesson in history but candy for the eyes. To get there, you must pass the Panama Canal. (Another "Must See" location.)
The remains of this Spanish fortress is located inside a National Park and you are treated to a fifteen minute drive through a forest teeming with wildlife.

Exploring the Panama Canal
Visiting the Panama Canal is a must. Not just for its historical significance but because of the incredible innovation of the time when it was created.
Panama Travel Recommendations
Check our Trip Planner for crucial information you should know before boarding that plane or ship. You will discover essential Panama travel tips here.


Panama Airports and Airlines
Simplify your trip to Panama with all the information you need in one place. Locate Airlines for domestic travel within the country--as well as international travel to and from Panama.

Cheap Travel Abroad
Affordable Travel is not synonymous with inferior conditions. It's about getting more for your money...like using simple strategies for traveling affordably.
Stay at hostels (they have come a long way) or bed and breakfast inns. These accommodations are cheaper and very common in Europe and South America.
And using public transportation whenever possible is a must to save even more money.


---

International Travel Resources
Emergency and Crisis Services
This government agency provides a List of Emergency Services for United States citizens abroad.
Embassy Registration for Americans Abroad
This service allows you to enter information about your upcoming trip abroad so that the Department of State can better assist you in an emergency.
USDA Animal & Plant Health Inspection Service
Agency provides information about bringing food, plants, or animal products into the U.S. and which ones are prohibited. USDA also provides ePermits, which allows submission of import permit applications, tracking applications and more.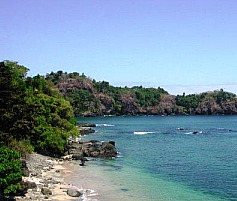 How to Retire in Panama and enjoy the best of both worlds--From the crashing waves of the Pacific to the gentle laps of the Caribbean. The views are free. And medical care is probably half of what you normally pay.

How to Retire Overseas
Is your dream to retire overseas? And wake up to warm tropical breezes in the morning?

Or is your vision of retirement bliss gazing at miles of vineyards and sunflowers? It is all up to you and easier than you can imagine.
Overseas Retirement Tips
Be prepared before you go. Little things like stocking up on medications and emailing important documents to yourself could mean the difference between retirement paradise and a retirement nightmare.
Return from Panama Travel Tips to Home


---
"A year from now, you'll wish you had started today."
~B.C. Forbes

© Copyright 2009-2018 Your-Retirement-Paradise.com

---