Exploring the Panama Canal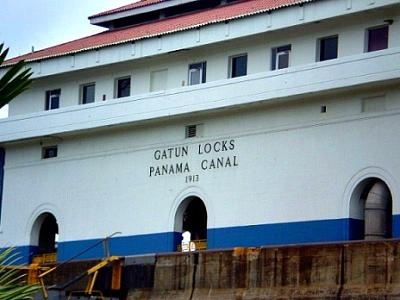 Exploring the Panama Canal is a must. Not just for its historical significance but because of the incredible innovation of the time when it was created.
And for which is still in use.
The way the Canal works simply boggles the mind. How can those massive ships fit between the tight walls of the canal?  It seems to be a mere inches.
What if they miscalculate? How would they ever get a ship of that magnitude out if it gets stuck?
Being here definitely counts as one of the best Panama activities.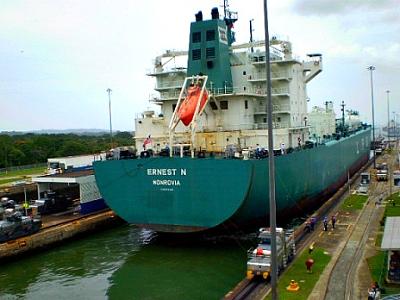 Panama Canal Specifics
It took ten years to build, from 1904 to 1914 and it is a sight to behold. Watching the locks fill up with water as the massive ships squeeze through such a tight space makes you realize why it is considered one of the seven wonders of the world.

Everything is very calculated as ship after ship passes through without a hitch. It's a slow process as the cavities fill with water so the vessels can pass. And they do. One after the other.

Touring Panama without exploring the Panama Canal is like going to Paris without standing beneath the Eiffel Tower. Well, maybe not exactly. But still, if you're wondering what to do in Panama, seeing the Canal should be at the top of your list.


Panama Activities Best
This engineering marvel uses a system of locks or compartments with gates that open and close, raising ships from sea level to the level of Gatun Lake which lies above sea level, allowing massive vessels to pass from the Caribbean to the Pacific coasts, stretching 50 miles.

The Miraflores locks is located at the Pacific entrance. Gatun locks is on the Atlantic entrance and for that you will need to rent a car or take a tour. It is the largest of the locks and an impressive waterway.

Visiting the Panama canal will afford you a view of one of the most significant waterways in the world, providing passage for more than 12,000 ships on a yearly basis.
A short driving distance from the locks is Fort San Lorenzo, an amazing fortress build over a cliff that overlooks a commanding view of the Chagres River and Caribbean Sea.
If you visit the Panama Canal, give yourself a little extra time to explore this centuries-old piece of Spanish history. Both spots are extremely close to each other and worth your time.
Return from Exploring the Panama Canal to Panama Travel Tips

International Travel Help and Regulations
U.S. Customs and Border Protection
CBP announces travel advisories, restricted and prohibited goods, travel publications and more.
Get Help in an Emergency
Here you will find a List of Emergency Services for United States citizens abroad. Resources include death, arrest, victim of crime, sending money, missing citizen, stolen passport and more

USDA Animal & Plant Health Inspection Service
Agency provides information about bringing food, plants, or animal products into the U.S. and which ones are prohibited. USDA also provides ePermits, which allows submission of import permit applications, tracking applications and more.


Return from Exploring the Panama Canal to Home
---
"A year from now, you'll wish you had started today."
~B.C. Forbes

© Copyright 2009-2018 Your-Retirement-Paradise.com

---