Paradise Travel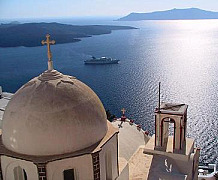 Learn all the tricks of the trade for Paradise Travel...whether it's essentials on visiting, retiring overseas or knowing what to pack.

Whether your trip is about retirement travel or whether you are traveling for passion, you'll want to know the smoothest way to reach those goals.
Being prepared is essential. So is knowing what to look for. And what to avoid.


Keep your eyes opened for opportunities to experience how others live. You may be grateful for where you live now, or decide to experience living overseas for a while.


Prepare for Success
Be prepared, though. Research important details regarding your Country of Travel before going anywhere. This is a must. 
When your travels are for longer than a few weeks, Embassy Registration with STEP is a good rule to follow.
Paradise Travel Topics

International Travel Regulations and Travel Resources for Europe and other parts are covered here.

Travel tips and recommendations as well as information on airports are available for Belize, Panama, and Costa Rica.

For your convenience, we have arranged a Trip Planner for crucial information you should know before boarding that plane or ship.
Paradise Travel also provides First Time Cruise Tips as well as techniques for Cheap Travel abroad and when is the best time to go.



Staying Safe and Having a Backup

Email Documents to Yourself
Scan copies of your passport and driver's license. Whether you are journey takes across oceans or the state line. Include credit card customer service numbers, account numbers, bank addresses and phone numbers.
Send these to yourself under a code name like "Betty's Wedding" or something similar, as long as it makes sense only to you. That way the information will always be available.
Wear a Money Belt
Pickpocketing is alive and well overseas. Take this trip planner tip seriously. These petty thieves come in many forms and target American tourists. They are good at taking what is in your purses and fanny packs in the blink of an eye.
That's paradise travel preparedness in a nutshell.

European Trip Planner

European Travel Tips
Find needed information here on getting around Europe and staying safe. Paradise travel means learning the best method for exchanging currency, withdrawing money, and packing for European travel.
Things to do in Europe...for Free
Europe is not just for those with a hefty wallet. Enjoy spectacular sights for pennies on the dollar with these budget travel tips. Most for free--From a stunning view of Paris to free concerts in Amsterdam.
Travel Europe by Train
The train system in Europe is exceptionally well organized. It makes international travel amazingly simple by assisting tourists get oriented quickly. It is important to remember that many cities have more than one train station. Find out how to get around and what train ticket station windows can do for you.
Backpacking through Europe
Be open and flexible. Seasoned travelers who backpack through Europe on a regular basis know this well. Sometimes destination opportunities present themselves and you must be willing to take them. Even if it means deviating to parts unplanned. Paradise Travel Always.


---

Belize Trip Planner

Belize Travel Tips
Recommendations for Belize travel tips are provided here. It reveals activity options and what to be aware of.


What to do in Belize?
What are some of the best things to do in Belize? From snorkeling to experiencing age-old ruins, this is the place to experience it all. The people are friendly and helpful.

Costa Rica Trip Planner

Costa Rica Travel Tips
Costa Rica Travel Tips and recommendations are provided here. The good and the bad.


What to do in Costa Rica
What is there to do in Costa Rica? Choose from ziplining to horseback riding. The wildlife is abundant here and the colors are displayed in dazzling arrays.

Panama Trip Planner

Panama Travel Tips
Share your own recommendations and experiences (good or bad) in Panama. Or check out what others have to say.

What to do in Panama
Panama? What is there to do there? You'd be surprised. From the canal to visiting the remains of a castle, to driving through jungles as monkeys swing from the trees above. There is plenty to do in Panama. And if you want to Retire in Panama, well, that's there too.

---
See Below for Travel Recommendations and Retirement Tips
---

Travel Recommendations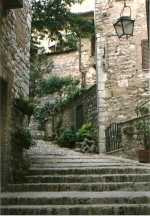 Cheap Travel Abroad
Affordable Travel is not synonymous with inferior conditions. Learning to travel cheap is about getting more for your money...like low-cost air fare, affordable lodging and inexpensive meals. It's about having choices and choosing the right one for you.
Current Travel Alerts
Travel Alerts are issued when short-term conditions, either transnational or within a particular country pose significant risks to the security of U.S. citizens. These include natural disasters, terrorist attacks, coups, and high-profile events.

AIRPORTS AND AIRLINES IN CENTRAL AMERICA
Belize Airports and Airlines
Simplify your trip to Belize with all the information you need on airports and the airlines that services Belize in one place.

Costa Rica Airports and Airlines
Simplify your trip to Costa Rica with all the information on airports and the airlines that services Costa Rica in one place.

Panama Airports and Airlines
Simplify your trip to Panama with all the information on airports and the airlines that services Panama in one place.



RETIREMENT TIPS

Choosing a Retirement Location
In choosing a retirement location, make a list of your best retirement spots. Narrow it down to your top ten. Any more and it gets confusing. Learn more tips here and simplify your search.


Overseas Retirement Tips
Be prepared before you go. Little things like stocking up on medications and emailing important documents to yourself could mean the difference between retirement paradise and a retirement nightmare. Before heading out, review these retirement tips to avoid headaches.


Establishing Residency Overseas
Which best describes you? Are you a Tourist, a Temporary Resident, or a Permanent Resident? You'll need to know these and other requirements before establishing residency abroad. Get the necessary information here.


Health Care Overseas
Health care overseas is ridiculously affordable. It is about 80% cheaper in most South and Central American countries. Learn more here about how much you can save in medical bills.


Paying Taxes Overseas
If you are a U.S. citizen and receiving social security income, you must file a tax return. Does that mean you also owe taxes to the IRS? It depends on where your income comes from. Find out more about paying taxes overseas here.


Return to Home From Paradise Travel
---
"A year from now, you'll wish you had started today."
~B.C. Forbes

© Copyright 2009-2018 Your-Retirement-Paradise.com

---