What to do in Costa Rica?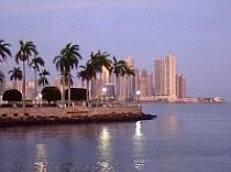 What to do in Costa Rica is a question many travelers want to know before heading out there.
Where are the best places in Costa Rica located? What do you consider to be the Top Things to Do in Costa Rica?
Is it watching the humpback whales frolic in the ocean?
What to do in Costa Rica is sometimes answered by the incredible opportunities for scuba diving and snorkeling.  And sometimes by the regular eruptions from La Fortuna what makes you drop your jaw.

Zip Lining in Costa Rica
Zip lining has become one of the most popular activities, not just in Costa Rica, but in various other Central American countries. It is an adrenaline-pumping adventure. It is also a way to get a view of otherwise extremely remote areas.
Top Spots for Zip Lining
Arenal is one of the top places for zip lining in Costa Rica. Other popular areas include Manuel Antonio, Quepos and Monteverde. There are several others to choose from.
Safety Precautions
You should be issued at minimum, the following safety gear before jumping off your platform: helmet, gloves, harness, knee pads and backup lanyards. In thicker jungle areas, you should also have a face mask and goggles.



Snorkeling and Diving in Costa Rica

With two different coasts to choose from and thousands of different marine species, What to do in Costa Rica translates into a diver's dream. From underwater canyons and shipwrecks, you will fall in love with the beauty under the sea.

Inexperienced Divers
Most dive shops offer what is known as discovery or resort dives. It includes practice time in up to 30 feet of water with classroom study. This will also include an open water dive with a certified dive master.
Discovery dives are offered both on the Caribbean Coast as well as the Pacific cost by reputable PADI certified dive shops. They offer four-day courses for certification.
PADI
Professional Association of Dive Instructors.

To experience all there is to offer, you will have to return.
Unless you retire here...

---

Check our Trip Planner for crucial information you should know before boarding that plane or ship.


International Travel Resources
Emergency and Crisis Services
This government agency provides a List of Emergency Services for United States citizens abroad.
Embassy Registration for Americans Abroad
This service allows you to enter information about your upcoming trip abroad so that the Department of State can better assist you in an emergency.
USDA Animal & Plant Health Inspection Service
Agency provides information about bringing food, plants, or animal products into the U.S. and which ones are prohibited. USDA also provides ePermits, which allows submission of import permit applications, tracking applications and more.


Thinking of Retiring in Costa Rica?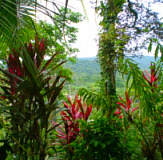 Retire in Costa Rica
Retire in Costa Rica and enjoy a quality of life unmatched in most retirement havens.
This Central-American country boasts fantastic year-round weather, low cost living, and affordable health care. Learn more about retiring in Costa Rica here.


Retire Overseas and Discover Affordable Paradise
Is your dream to retire overseas? And wake up to warm tropical breezes in the morning? It's a lot easier on your wallet. Find out more tips here on how to retire overseas on a budget.
Overseas Retirement Tips
Be prepared before you go. Little things like stocking up on medications and emailing important documents to yourself could mean the difference between retirement paradise and a retirement nightmare. Before heading out, review these retirement tips to avoid headaches.


Return from What to do in Costa Rica to Home


---
"A year from now, you'll wish you had started today."
~B.C. Forbes

© Copyright 2009-2018 Your-Retirement-Paradise.com

---