Overseas Retirement Tips
What You Must Know Before You Go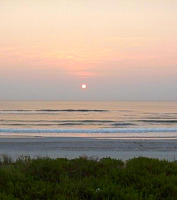 Ready for an adventure of a lifetime?
Overseas retirement may well be the most exciting journey you will ever experience. So don't rush it. Be prepared before you go. Take care of some important details you may not have thought of.
Search through these retirement tips below. They will save you loads of time and headaches.


How to Choose a Retirement Location
Choosing a retirement location should be simple and straightforward. Create detailed budgets and know the basics for overseas retirement with these easy-to-follow tips.

Paying Taxes Overseas
When living or retiring in a foreign country, the amount you pay in taxes will depend on your circumstances and where you retire. Avoid unexpected surprises by finding out what costs are involved first.

Investing During Retirement
Always look for retirement places where tourists are regular visitors. When investing during retirement search for a stable government and signs of foreign investment. Find out more about these and other strategies here.


What to do Before Retiring Overseas


See Your Doctor
Get the recommended vaccinations against foreign diseases such as typhoid and yellow fever. Most diseases can be prevented with a simple injection. You don't want to start your overseas retirement with a serious disease that could have easily been avoided.
Stock Up On Prescribed and Over-the-Counter Medications
Make sure to have enough for a 3-month supply. This will give you time to refill. Make a list of the pharmaceutical brand names as well as their generic equivalents. You will discover most of your medications are much cheaper overseas.
Take Extra Passport Pictures
Pocket plenty of extra passport pictures for obtaining visas when crossing any borders. And remember that frequent travel goes hand in hand with overseas retirement. Learn the basics for cheap travel abroad that so many retirees use.
Set Up Online Accounts
Most banking centers and credit card companies are set up for online viewing. Newspapers are as well, and you can usually view them online for free. Set up your bills to pay online and do away with junk mail. You can even set them up automatically. Just keep an eye on them for accuracy. This is a must to simplify overseas retirement.
Email Important Documents to Yourself
Scan copies of your passport and driver licenses and email them to yourself. Create a document with crucial information such as credit card customer service numbers, account numbers, bank addresses and phone numbers, and anything else you can think of. Send these to yourself under a code name like "Grandma's Birthday" or something similar. That way the information will always be available through email.

Maintain a Home Address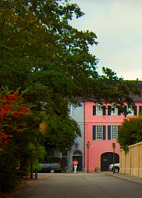 Visa applications require that you maintain a mailing address. As do many other forms. That way you maintain your present health care until you are ready to look at other options.


Have a family member forward your mail or find a company that will do it for a small fee. Either way, it's important to have a physical address before retiring overseas.


Make sure to research residency options before heading to your overseas retirement paradise. Know the difference between a temporary resident and a permanent resident.
Set Up a VOIP Provider
This allows you to make calls through your laptop or desktop. Remember, the internet will be your best contact with the outside world. One of the most popular VOIP providers is SKYPE. This service is free from computer to computer. This overseas retirement tip will save you plenty of money.
Buy a Good Camera
A small, weather-resistant, lightweight camera that runs on double or triple A batteries is best. These type batteries are the most readily available overseas.
Pack A First Aid Kit
Along with the basics, include a bottle of Aspirin, medication for diarrhea, and a supply of antibiotics. Don't forget the mosquito repellent and an ointment for cuts. You may need it and have no idea where to get it when you first retire overseas.

How to Discover Retirement Paradise Overseas
Retiring overseas means savoring new experiences. Extend your boundaries and have the time of your life. Discover the wonders of a new shore. Depending on your budget and where you choose to live, overseas retirement can be much more affordable than you can imagine.

Best Places to Retire
Haven't decided on an overseas retirement spot? Here is a list of some of the best places to retire as well as the cheapest...





International Travel Tips and Resources


European Travel Resources
European Travel Tips
Get useful information on getting around in Europe and staying safe. Learn the best method for exchanging currency, withdrawing money, and packing for European travel.

How to Travel Europe by Train
The train system in Europe is exceptionally well organized. It makes international travel through Europe amazingly simple by assuring tourists get oriented quickly. It is important to remember that many cities have more than one train station. Find out how to get around and what train ticket station windows can do for you.

Travel by European Rail Pass
A European rail pass is one of the best ways to travel through Europe. They can be a great value if you know your options. Especially since Europe is so condensed and easily traveled by train. Find out how a European Rail Pass works and how it can best help you.

Affordable Travel Abroad
Use simple strategies for traveling affordably like staying at hostels or bed and breakfast inns. They are cheaper and very common in Europe and South America. And take advantage of public transportation instead of taking a taxi. Use these and other options when searching for ways to travel affordably.

Wear a Money Belt
Petty thieves target tourists. These scam artists come in many forms including mothers and small children who are fantastic at pick-pocketing. They are experts at stealing your wallets and what's in your purses and fanny packs. Save yourself unnecessary headaches by wearing a money belt. Keep essentials such as passports, credit cards and plane tickets safe inside.

International Travel Safety Resources
Emergency and Crisis Services
Here you will find a List of Emergency Services for United States citizens abroad. Resources include death, arrest, victim of crime, sending money, missing citizen, stolen passport and more.
Embassy Registration for Americans Abroad
The Smart Traveler Enrollment Program (STEP) is a free service provided by the U.S. Government to U.S. citizens who are traveling to, or living in, a foreign country. This service allows you to enter information about your upcoming trip abroad so that the Department of State can better assist you in an emergency.

International Travel Regulations
U.S. Customs and Border Protection
CBP announces travel advisories, restricted and prohibited goods, travel publications and more.
USDA Animal & Plant Health Inspection Service
Agency provides information about bringing food, plants, or animal products into the U.S. and which ones are prohibited. USDA also provides ePermits, which allows submission of import permit applications, tracking applications and more.

Travel Recommendations for South and Central America
Belize Travel Tips and Recommendations
Review recommendations here if you plan to travel or retire in Belize. You can also share your own recommendations and experiences.
Panama Travel Tips and Recommendations
Find travel information here for traveling to or retiring in Panama. You can also share your own experiences and recommendations.
Costa Rica Travel Tips and Recommendations
Travel recommendations are posted here if you are traveling to or retiring in Costa Rica. You can also share your own recommendations and experiences.

Return to Cheap Places to Retire

Always Be prepared
Little things like stocking up on medications and emailing important documents to yourself could mean the difference between retirement paradise and a retirement nightmare.


Return to Home from Overseas Retirement Tips
---
"A year from now, you'll wish you had started today."
~B.C. Forbes

© Copyright 2009-2018 Your-Retirement-Paradise.com

---