Belize Travel Tips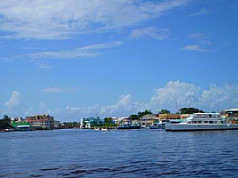 Welcome to our Belize Travel Tips!
You will discover travel stories, as well as tips and advice if you plan on traveling to Belize in the near future.
Or, even if you plan to retire in Belize! You will find a good number of expats living the dream on Ambergris Caye.
Belize Travel Recommendations
Belize travel tips also offers travel recommendations. Discovering new horizons is exciting. See below to find out to do in this sultry island as well as what to be careful of.
Snorkeling along the Barrier Reef
Plenty of boats will take you to the longest barrier reef in the Western Hemisphere. And make sure they take you to other diving spots along the way. There are plenty.
Wondering what to do in Belize?
Scuba diving? Snorkeling along the barrier reef? Climbing the majestic archeological site of Altun Ha?
This small country offers many amazing activities that you may not have enough time to experience in just one visit. So plan on coming back.

Altun Ha
Altun Ha is a breathtaking Mayan archeological site, about 30 miles north of Belize. Although not the easiest place to get, it is well worth the challenge.


Visiting Belize
Here you will find everything from currency and fees, to recommendations for extended stays. It is the place to research the specifics of what you should know before heading there.


---

Belize Travel Recommendations

---


Trip Planner
This page provides crucial information you need to be aware of before boarding that plane or ship. You will discover essential Belize travel tips here.

Belize Airports and Airlines
Simplify your trip to Belize with all the information you need in one place. Locate Airlines for domestic travel within the country--as well as international travel to and from Belize.

Cheap Travel Abroad
Affordable Travel is not synonymous with inferior conditions. It's about getting more for your money. Use simple strategies for traveling affordably like staying at hostels or bed and breakfast inns. They are cheaper and very common in Europe and South America. Use these and other options when searching for ways to travel on a budget.

International Travel Regulations
U.S. Customs and Border Protection
CBP announces travel advisories, restricted and prohibited goods, travel publications and more.
USDA Animal & Plant Health Inspection Service
Agency provides information about bringing food, plants, or animal products into the U.S. and which ones are prohibited. USDA also provides ePermits, which allows submission of import permit applications, tracking applications and more.


Ever thought of retiring in Belize?

Can You Retire in Belize?
Affordably? You bet. First, find out what your options are and what the benefits are. The quality of life in Belize is like no other. Just ask all the expats that are enjoying their retirement years here. They know the perks of retiring in Belize: From year-round balmy weather to a stunning barrier reef. You can even import your car and everything else...TAX FREE!
Embassy Registration for Americans Abroad
The Smart Traveler Enrollment Program (STEP) is a free service provided by the U.S. Government to U.S. citizens who are traveling to, or living in, a foreign country. This service allows you to enter information about your upcoming trip abroad so that the Department of State can better assist you in an emergency.

Do you dream of waking up to warm tropical breezes in the morning?
Or is your vision of retirement bliss gazing at the snow-capped mountains of the Andes?
It's simpler than you think. And a lot easier on your wallet.

Overseas Retirement Tips
Be prepared before you go. Little things like stocking up on medications and emailing important documents to yourself could mean the difference between retirement paradise and a retirement nightmare.



Return to Home from Belize Travel Tips


---
"A year from now, you'll wish you had started today."
~B.C. Forbes

© Copyright 2009-2018 Your-Retirement-Paradise.com

---