Retire in Belize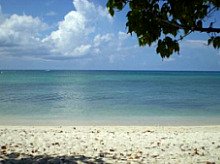 To retire in Belize, a huge retirement account is unnecessary. This sultry tropical paradise is an affordable spot to retire on a budget.

Given the fact that their banks are solid, banking in Belize is a smart choice. Working in Belize is also a good option since you pay taxes only on money earned there.



Over 3 million U.S. citizens are retiring overseas every year. What does that tell you? It's just too expensive to retire in the United States and live the lifestyle you deserve.

With so many soon-to-be-retirees needing to retire on a budget, Belize is fast becoming a wise choice.

Wondering What to Do in Belize?
View what other visitors consider to be the top things to do here. You'll get first hand knowledge of their experiences. And get tips on what to do.



What to Know Before Retiring in Belize

Previously known as British Honduras, Belize lies on the east coast of Central America. Remember Temptation Island? It was filmed here, affording the rest of the world a glimpse into the beauty of this small country.
English is the official language of Belize, although many speak Spanish and Creole as well. This means you can avoid having to learn another language in order to buy groceries or get a taxi.

Average Temperatures in Belize
Most days are a balmy 78.8 degrees Fahrenheit. This tropical paradise affords warm temperatures year round. Donate your parkas and galoshes and invest in cotton shorts and short-sleeve shirts.

Natural Wonders of Belize
Belize boasts the second largest barrier reef in the world, making it a paradise come true for any fisherman. And if you enjoy diving and decide to retire in Belize, you will experience the largest underground cave system this side of the sun. No wonder divers love this place.
RETIREMENT TIPS
Experience an Excavation Site
More Mayan sites are found in Belize than any other place on earth. Witness an excavation site in the Western part of the Cayo District and get a close hand look at how the Mayan civilization lived.

An Ecofriendly Paradise
Forty percent of the country is preserved for parks and nature. Plush with rainforests and loads of freshwater rivers, Belize is one of the most ecofriendly places in the world.

Belize Airports and Airlines
Simplify your trip to Belize with all the information you need in one place. Locate Airlines for domestic travel within the country as well as international travel airlines to and from this coastal beauty.



Best Places To Retire In Belize
Cayo District:
Cayo is one of the largest and fastest growing regions in Belize. It is an affordable place to retire with a growing population of expatriates. Cayo District is definitely the spot to retire on a budget.
Santa Elena and San Ignacio:
These two towns are at the center of Cayo. Here you will find a selection of tours in order to get a better feel of this special place. Choose from horseback riding to rainforest tours, and others.
Ambergris Caye (San Pedro):
By far, the most popular area to retire in Belize is Ambergris Caye. And therefore more expensive than Cayo. Ambergris Caye holds a growing population of expariates who are discovering the beauty and relaxed atmosphere of retiring in Belize. You'll also find resorts here offering diving and fishing excursions.

Share your "What to do in Belize" tips with visitors to this page!
What do you consider to be the Top Things to Do in Belize? If you've been there, done that, why not help others by sharing your first-hand tips?
How To Retire In Belize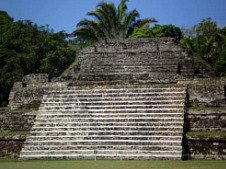 Tourist Card
This travel permit is free and issued for 30 days. You can renew for 3 months and then again for another 9 months.
Qualified Retired Persons Status
If you are over 45 and retiring in Belize you can import your car, boat, and everything else...TAX FREE. With a monthly income of $2000 you are guaranteed approval within 3 months.
And get this...You are only required to spend a month out of the year in Belize to qualify.
Permanent Residence
Show a monthly income of $2000 and live in Belize for a year before applying for residency. Come and go as you like. Just make sure you return within 14 days until that year is over.
Establishing Residency
Even if you retire in Belize and establish residency overseas you still continue to be a citizen of your own country. Even if you are no longer a resident.
Working In Belize
If you want to continue working once you retire in Belize, you can. As a resident of Belize, pay taxes only on money earned there. You are then eligible for a foreign-earned-income exclusion from the United States.
Banking In Belize
The International Banks in Belize are solid, requiring 24% liquidity of their assets. Most banks ANYWHERE don't require half that amount of deposit at all times.

Health Care Overseas
You can see a doctor in most places outside the U.S. for less than $25. A day at the hospital is under $75.
Use an international carrier for

health care overseas

with a high deductible in actual emergencies and pay out of pocket for regular occurrences.
Maintain a home base address and keep your previous health coverage until you are ready to look at other medical options.



Tips For Investing During Retirement
When searching for the best places to invest look for a stable government and a re-sale market. But don't wait too long. You want to get the best deal for your money.
Investing Overseas
Tons of money have been lost to falling stocks but not to overseas investments. This is the best time to invest, when prices are down and the deals are plentiful.
By the way, did you know that the U.S. government cannot confiscate real estate investments in foreign lands?
Return to Cheap Places To Retire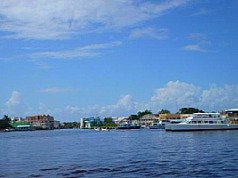 You won't find multiplex theaters and massive shopping malls if you retire in Belize.
What you will discover is a quality of life like no other.

And having time to appreciate nature, your friends, and the most stunningly beautiful sunsets this side of the hemisphere.

Return to Home from Retire in Belize


---
"A year from now, you'll wish you had started today."
~B.C. Forbes

© Copyright 2009-2018 Your-Retirement-Paradise.com

---