Cheap Places To Retire


Are you searching for truly cheap places to retire? Is your retirement check too small to live on? Then consider retiring overseas for affordable retirement. Your options for great places to live and low cost living will increase.
There are many opportunities for living on less when moving to other shores. And believe it or not, so do your chances for a experiencing a better quality of life. Start by thinking outside the box of your typical retirement. Your money really does go much further overseas. Fear not…your amenities are also available there.
Cheap Retirement Spots

Depending on where you choose to retire, you can find cheap living and adventure by broadening your choices. In places like Ecuador you can retire for under $900 a month.
Retirement in the U.S. is getting less and less affordable as time goes on. What used to buy you a safe and secure retirement, now buys you one where you barely make ends meet.
See below for more great cheap places to retire on a budget.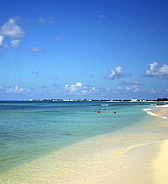 Expand your horizons
Overseas is where you'll discover a variety of cheap places to retire, where low cost living is the norm.
Retiring overseas means more money in your pocket to enjoy the perks you dream of doing but can't afford to...
Like traveling more often.


Cheap Retirement Necessities
Always keep in mind the following when searching for cheap places to retire:
Health Care Overseas
Establishing Residency
Paying Taxes Overseas

Health Care Overseas
As an American retiring overseas, you will find that health care, and this also includes health insurance overseas is so much more affordable than what you are accustomed to. AND GETTING CHEAPER EVERY DAY!  In many parts of South and Central America local medical insurance will run you under $70 a month. And that does not mean moving into the Amazon jungle. This is what the average cost for medical car is abroad.


Establishing Residency
Becoming a resident means you "choose to reside" in a country. You don't necessarily need to become a citizen of that country. There are different options available when searching for cheap places to retire overseas, including dual citizenship or deciding against becoming a resident of any country.
In the end it is your choice whether you need to establish residency or not.

Paying Taxes Overseas
If you receive a social security check, you must file a tax return. This does not always mean you must pay taxes to Uncle Sam. It all depends on your adjusted gross income.
Avoid unexpected surprises when researching cheap places to retire. Before paying taxes overseas find out what costs are involved first.


Retiring Frugally in the U.S.

Cheapest Places to Retire
To find the cheapest places to retire search in smaller towns. The closer you get to a large metropolis, the higher the prices.

Tax Friendly States
Some states are more affordable than others. Several do not tax social security. Other states have no income tax. Find out which tax friendly states are more beneficial for you.

Tips for Frugal Living
Apply these simple strategies for a frugal retirement such as using fans and sealing cracks around your home. This puts more money in your pocket. Frugal living is not synonymous with substandard living. It is about learning techniques so you can put the extra money to better use.

Plant an Edible Garden
By planting an edible garden you can cut down substantially on your grocery bills and eliminate the pesticides that go into your bloodstream. And you don't need a plot of land or a backyard.

Locating Cheap Places To Retire On A Budget...
Get ready to be amazed. Your social security check buys a lot more if you live overseas. See below for some of the cheapest places to retire: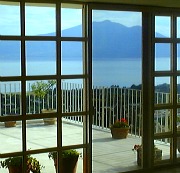 Retire in Ecuador
By far, one of the cheapest and best places to retire overseas.

Retire in Chile
And discover a magical place full of contrasts.

Retire In Dominican Republic
A sultry spot with an established expatriate community.


More Cheap Retirement Spots

Retire In Panama
And enjoy the best of the Caribbean and Pacific.

Retire In Costa Rica
For great year round weather and affordable health care.

Retire in Belize
A tropical paradise with a stunning barrier reef.

Retire In Guatemala
The place for retirement paradise on a budget.



Tips For Retiring Overseas & Traveling Cheap
Take extra passport pictures along before you retire overseas. Other essential overseas retirement preparations include getting the recommended vaccinations. Most diseases can be avoided with a simple vaccine.
Use simple strategies for cheap travel abroad like staying at hostels instead of hotels. Use public transportation instead of taking a taxi.
When choosing a retirement location make a list of your ten best places to retire. More than that and it gets confusing. But don't spend years analyzing and second-guessing yourself. Even if you are on a tight budget and searching for cheap places to retire, you still want to narrow your choices down to a workable number.
European Travel Resources

European Travel Tips
Get useful information on getting around in Europe and staying safe. Learn the best method for exchanging currency, withdrawing money, and packing for European travel.

How to Travel Europe by Train
The train system in Europe is exceptionally well organized. It makes international travel through Europe amazingly simple by assuring tourists get oriented quickly. It is important to remember that many cities have more than one train station. Find out how to get around and what train ticket station windows can do for you.


When to Travel Europe by Car
Most popular cities are easily navigated via buses and trains. The more remote and picturesque towns are not so easy to get to. For these special spots, you will need a car.


Travel by European Rail Pass
A European rail pass is one of the best ways to travel through Europe. They can be a great value if you know your options. Especially since Europe is so condensed and easily traveled by train. Find out how a European Rail Pass works and how it can best help you.

Things to do in Europe...for Free
Europe is not just for those with a hefty wallet. Enjoy spectacular sights for pennies on the dollar with these budget travel tips. Most for free--From a stunning view of Paris to free concerts in Amsterdam.

International Travel Safety Resources

Get Help in an Emergency
Here you will find a List of Emergency Services for United States citizens abroad. Resources include death, arrest, victim of crime, sending money, missing citizen, stolen passport and more.
Embassy Registration for Americans Abroad
The Smart Traveler Enrollment Program (STEP) is a free service provided by the U.S. Government to U.S. citizens who are traveling to, or living in, a foreign country. This service allows you to enter information about your upcoming trip abroad so that the Department of State can better assist you in an emergency.

International Travel Regulations

U.S. Customs and Border Protection
CBP announces travel advisories, restricted and prohibited goods, travel publications and more.

USDA Animal & Plant Health Inspection Service
Agency provides information about bringing food, plants, or animal products into the U.S. and which ones are prohibited. USDA also provides ePermits, which allows submission of import permit applications, tracking applications and more.
Not Ready to Retire Abroad Full Time?
Then retire overseas for half the year. Live the other half back home. Rent both places when you're not there.

The options of deciding where to retire on a budget are numerous.
Can't decide on one? Then live in a different country every three months and avoid the hassles of residency.
Become a permanent tourist and taste what other shores have to offer. It's an exciting way to avoid becoming a resident while making money.

Return to Home from Cheap Places to Retire
---
"A year from now, you'll wish you had started today."
~B.C. Forbes

© Copyright 2009-2018 Your-Retirement-Paradise.com

---