Tips for a Frugal Retirement


Use these tips for a frugal retirement and watch your money grow. Frugal living is not synonymous with a shoddy existence. It is about using simple techniques. Turn your life from not having enough to having money left over.


Learn simple strategies for saving electricity as well as saving water. Find out how to use natural resources. Discover where the cheapest places to retire are located and turn your frugal retirement into a retirement haven.

Buy bulk food
Grocery stores have become very competitive and are scrambling for your business. Use the following tips to get more supplies for less.
Take advantage of the "Buy One Get One Free" promotions.
Visit canned food outlets for off-brand products.
Watch for foods with a "sell by" date. They are perfectly safe to eat.
Visit your local farmers market for fresh produce. They are more affordable than store bought.
Head out to the U-Pick farms for fresh fruits and vegetables at a greatly reduced price.



Relocate to the Cheapest Places to Retire
and Jump-start Frugal Living


Cheapest Places to Retire
Frugal retirement means knowing how to live a comfortable life on less.
Find the cheapest places to retire by searching in smaller towns. The closer to a large metropolis, the higher the cost.
Tax Friendly States
Some states are more affordable than others. Several do not tax social security.

Other states have no income tax. Find out which tax friendly states are more beneficial for you.

How to Choose a Retirement Location
Choosing a retirement location should be simple and straightforward. Create detailed budgets and know the basics when retiring overseas with these easy-to-follow tips.

Retirement Planning Tips
Don't have an IRA or 401K? Find out how you can still take control of your retirement. Use these easy-to-follow retirement planning tips to retire secure.

Retire Overseas and Live on Less
The largest number of affordable retirement spots are found overseas. For many retirees living in the states has become much too expensive.
Depending on your budget, retiring overseas can be much more affordable than you can imagine. Extend your boundaries and discover the wonders of a new shore. Frugal living is important but so is quality of life.
You can retire in Ecuador very comfortably for less than $1000 a month. And that includes household help. Here you will discover beautiful tranquil beaches, lush tropical rain forests, and the snow-capped mountains of the Andes.
Or head to Antigua where the weather is Spring-like all the time. It is one of the best preserved colonial cities in the world and you can retire here for less than $1500 a month.


Home Energy Saving Tips


Utility costs vary. A typical homeowner will pay anywhere from $150 to upwards of $350 in utility costs. Cut down considerably on those expenses with these simple methods.
Heating and Cooling Tips
Invest in a programmable thermostat. You will get your investment back tenfold.
Insulate your attic. This frugal retirement tip will make a huge difference in your heating and cooling bills.
Lower your thermostat when leaving the house.
Maintain a comfortable cooling temperature when at home. A good spot is between 78°F and 79°F.
Use fans (ceiling and free-standing) to keep your home cooler in the summer. Your A/C unit will work less.
Keep heating to a minimum by using heat for the area in use only. This avoids wasting energy to warm areas not in use.
Seal openings and cracks around your home. This helps to keep your home cooler in the summer and warmer in the winter.
Tips for Saving Electricity
Make sure to turn off lights when not in use.
Switch to energy-saving bulbs. They may cost a bit more initially, but it will be worth it in savings.
Use a toaster oven whenever possible.
Stick to using the stove top in place of the regular oven.
If possible, use your microwave instead of the regular oven.
Turn off the oven ten minutes before removing food. This gives you a few extra minutes of free electricity.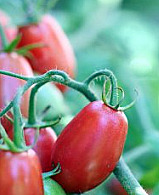 Using Natural Resources
Another frugal tip to cut down on your grocery bills is planting an edible garden which substantially minimizes your trips to the grocery store.
You can easily grow everything from onions and peppers to carrots and kale. There's no limit to what you can produce in a small plot of land.

Tips for Saving Water
Wait until you have a full load before washing.
Lower your water heater temperature in the summer.
Invest in a demand water heater which heats water only when in use.
Stick to shorter showers instead of baths.
Shut off the faucet while brushing your teeth.
Same in the kitchen sink. Turn off the water when not using it. Avoid leaving it on when loading the dishwasher.
Use the cold setting for most laundry loads.
Repair leaky faucets.
Use a drip system to water plants and trees. This avoids wasting water.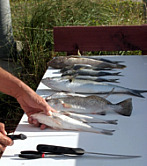 Use these simple tips and techniques for a frugal retirement.
One that will keep you out of debt.
And steer you towards a rewarding retirement.
Return to Home from Frugal Retirement Tips
---
"A year from now, you'll wish you had started today."
~B.C. Forbes

© Copyright 2009-2018 Your-Retirement-Paradise.com

---