Cheapest Places to Retire



To find the cheapest places to retire, search in smaller towns as opposed to larger cities.  The closer you get to a large metropolis, the higher  the prices.

Is climate and location what you value most? Are you willing to relocate?

When searching for the best retirement places, first ask yourself what matters most to you.  Is it being near the water, near family and friends, or having the ability to travel?



You've worked hard for many years. Find out what's most important to you when searching for affordable places to retire.



Cheapest Places to Retire on a Budget


Deciding where to retire on a budget has nothing to do with shoddy conditions. It's about knowing where to look. And how to use your money wisely.
What does retirement paradise mean to you? Being steps away from the ocean? Waking up to snow-capped mountains? In order to make your golden years GOLDEN... make sure to know what you want.
Perhaps you are ready for an adventure. You can retire on a lot less than $1500 a month. And that includes maid service. When you look overseas, the choices for cheap places to retire are numerous.
You have been saving for retirement and are wondering how far it will go. Depending on your desires for retirement, you do have options. Quite a few, actually. Especially if you learn to live frugally.



Cheapest Places to Retire in the United States

Smaller towns are among the cheapest places to retire as opposed to larger cities. The closer you get to a large metropolis area, the higher the prices.
In searching for affordable places to retire, look for states that give their retiring citizens tax breaks. These include exemptions for retirees over 65 and military pensions. Other states give tax breaks in the form of homestead exemptions. Florida is one of the states that offers this tax break.
Retiring in one state can be much cheaper than another. Keep in mind that certain tax friendly states may be beneficial to one retiree and not so for another.  The best retirement places are those that meet YOUR criteria.  And that includes retiring in the United States or overseas.

Start by jotting down your most important reasons.  It does not need to be a long list.  But it should be done by order of importance.


Consider the following when searching for the
Cheapest Places to Retire:


HOUSING COSTS

Tax rates (These can vary, depending on location.)

Transportation (Public or your own. Public is cheaper.)

Accessibility (How far from the grocery store or airport?)

Climate (Can you handle freezing weather? How about the heat?)

Location (Urban, remote, or somewhere in between?)

Safety considerations (How far is the nearest hospital?)

Willingness to relocate (Leave behind friends and family.)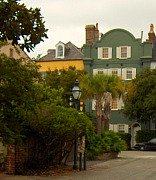 The majority of your spending will go towards housing, around 35%. Of course buying your home is not a necessity. When searching for the best retirement places, keep in mind that renting is an option. It gives you the flexibility of moving to different pastures whenever you want.
Now that you are no longer tied down to a job, why not learn strategies for cheap travel abroad like staying at hostels instead of hotels. And go on that trip you've always wanted to take.

Spend your retirement years the way you want. Finding the cheapest places to retire is about learning how to make your money go further...By changing the way you look at retirement.
Retirement Planning Tips
Sometimes the cheapest places to retire in the United States are right where you are. Find out how you can still take control of your retirement--Even without an IRA or 401K. Use these easy-to-follow retirement planning tips to retire secure.


Uncover The Best Retirement Places

How is your health? Do you need to be near a medical facility?
When

choosing a retirement location

how close (or how far) do you want to be from your family?
Are you searching for urban retirement or rural retirement?
Are you adventurous or are you the laid back type?
Do you want to retire in your home country? Or would you consider

retiring overseas

instead?  By considering overseas retirement you extend your options.

Do you have wanderlust? Would you prefer living in one place for three months and then moving on? Then renting would be more up your alley than buying.



Cheapest Places to Retire...Period


The most affordable places to retire are located overseas. Are you on a really tight budget? Then consider retiring abroad where your social security check goes much further.

How to Retire Overseas
Extend your boundaries and have the time of your life. Discover the wonders of a new shore and savor new experiences. Depending on your budget and where you choose to live, overseas retirement can be much more affordable than you can imagine.

Retire in Ecuador
Depending on where you choose to retire, you can find cheap living and adventure by just thinking out of the box. Live very comfortably in Ecuador for less than $1000 a month. And that includes help around the house. And no, you don't have to move to the jungle.

Retire in Antigua, Guatemala
Antigua is the place for retirement paradise on a budget. It is a charming colonial city, bursting with flowers and cobblestone streets.

Retire in Chile
Overseas retirement in Chile is synonymous with the best beaches and ski resorts in the world. All at a fraction of the cost.

Vacation and Finding The Best Retirement Places
Vacation time is a great way to discover the cheapest places to retire on a budget. You can still enjoy the scenery while doing some research.
Find out what activities there are in the surrounding areas. Pick up some free home and rental magazines. Get an idea of what prices go for in the area. Take a stroll to the Chamber of Commerce and ask about tax breaks and natural resources. Everything you need to know is usually right behind their doors.

Return to Best Places To Retire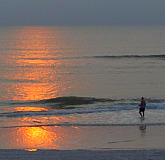 In searching for the cheapest places to retire always keep in mind what you enjoy doing. Depending on your goals when to retire may be just as important.
But so are you. After all, this is the second half of YOUR life. Spend time enjoying those retirement years you've worked so hard for. Don't lose touch with the fact that you are the most important person in this equation.

Return to Home from Cheapest Places to Retire
---
"A year from now, you'll wish you had started today."
~B.C. Forbes

© Copyright 2009-2018 Your-Retirement-Paradise.com

---