Living in Italy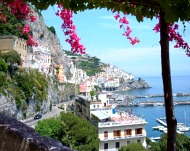 Living in Italy is the quintessential experience of life in paradise. From the Alps to the sun-kissed hill towns of Tuscany, breathtaking beauty surrounds you at every turn.
Enjoy a slower pace of life in the land of abundant sunshine and quaint villages. You can live or retire in Italy, to the "Bella Vita" without a massive bank account.


If you know where to look.
The most expensive areas are located in the major metropolitan cities such as Rome and Florence. Yet life in Italy can be affordable if you know where to look. Instead, head to the countryside...
...Where the prices are drastically lower. Here you will discover the best places in Italy for inexpensive housing.
This culturally-impressive country has everything from snow-capped mountains to beautiful beaches and an amazing countryside. Bustling cities boast mouth-dropping art and culture in the most unexpected places.
Known as the Romance Capital of the World, living in Italy means experiencing fantastic weather and a breathtaking landscape.
Would you retire in Italy? Can you imagine living in the land of olive groves and terracotta roofs? It is not as difficult as you think. By searching in smaller towns and cities, you will discover affordable living arrangements within a short train ride to most metropolitan areas. Find out more about retiring in Italy here.


Regions and Climate in Italy


Italy is made up of 20 regions--From the cooler areas of the Po Valley in the north to the sultry Mediterranean spots of the south. Living in Italy means knowing where your favorite cities are located.
Climate in Italy is a dream come true. Sunlight graces most parts of the country nearly 300 days a year. Winters are mild and summers are temperate, making the decision to live or retire in Italy a healthy one.
Choose Northern Italy for skiing and every imaginable winter activity. Head to Southern Italy for a Mediterranean climate and lifestyle.
Central Italy boasts mild seasons. Here you enjoy 70's (21°Celcius) for a high in the summer and low 40's (5°Celcius) in the winter.
What you will not find in Italy is drastic temperature fluctuations such as found in the Southeastern United States.



European Travel Resource


European Travel Tips
Get useful information on getting around in Europe and staying safe. Living in Italy means learning the best method for exchanging currency, withdrawing money, and packing for European travel.

How to Travel Europe by Train
The train system in Europe is exceptionally well organized. It makes international travel through Europe amazingly simple by assuring tourists get oriented quickly. It is important to remember that many cities have more than one train station. Find out how to get around and what train ticket station windows can do for you.

Travel by European Rail Pass
A European rail pass is one of the best ways to travel through Europe. They can be a great value if you know your options. Especially since Europe is so condensed and easily traveled by train. Find out how a European Rail Pass works and how it can best help you.

Cheap Travel Abroad
Pocket plenty of extra passport pictures for obtaining visas when crossing borders. And consider hostel accommodations or bed and breakfast inns instead of expensive hotels. You can save a lot of money this way and enjoy the compactness of Europe when living in Italy.

The Importance of Wearing a Money Belt
Pickpocketing is alive and well in Europe. These petty thieves target American tourists. They are good at taking what is in your purses and fanny packs in the blink of an eye.
Wear a money belt when traveling. Store essentials such as passport, driver's license, credit card, ATM card, money in large denomination, plane ticket, rail pass, and a list of all your important phone numbers and addresses.

When to Travel Europe by Car
Most popular cities are easily navigated via buses and trains. The more remote and picturesque towns are not so easy to get to. For these special spots, you are going to need a car.

Backpacking through Europe
Backpacking is one of the most rewarding and affordable ways to make your own memories. Be open and flexible. Seasoned travelers who backpack through Europe on a regular basis know this well. Sometimes destination opportunities present themselves and you must be willing to take them.

Things to do in Europe...for Free
Europe is not just for those with a hefty wallet. Enjoy spectacular sights for pennies on the dollar with these budget travel tips. Most for free--From a stunning view of Paris to free concerts in Amsterdam.



Dining and Holidays in Italy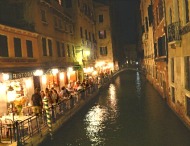 Dining, Cooking and Foods in Italy
Italians run on a different schedule than westerners. There is a complete lack of hurry when living in Italy.
The day starts and ends late. Most cafes do not open until eight in the morning or later. There is also a break for lunch that lasts between two and three hours, beginning sometime around 2:00 p.m.
Life in Italy is much more laid back. Here, you work to live...not live to work. You will find Italians eating their dinner between 9:00 and 11:00 p.m. Which means sleeping in is the norm instead of rushing to a job.

Public Holidays in Italy
Be aware that many businesses close during public holidays in Italy. These holidays are an essential part of living in Italy and entusiastically celebrated throughout the regions. Check specific dates when planning your trip.

Italian Festivals
Italian Festivals are as varied as the landscape. Watch testosterone-induced combatants donned in period costume in Florence as well as the tender religious holidays of Pasqua in Sicily. Find out which dates you want to enjoy (or avoid) when traveling to or living in Italy.

Cruise Packing Tips
Follow these cruise packing tips to avoid ruining your vacation. A pre-departure cruise check list is essential if you want to enjoy your floating holiday. Get more tips here.

First Time Cruise Tips
Learn vital strategies when going on that cruise vacation...Including what you must bring in your carry-on.



International Travel Tips & Regulations


International Travel Safety Resources
Emergency and Crisis Services
Here is a List of Emergency Services for United States citizens abroad. Resources include death, arrest, victim of crime, sending money, missing citizen, stolen passport and more.
Embassy Registration for Americans Abroad
The Smart Traveler Enrollment Program (STEP) is a free service provided by the U.S. Government to U.S. citizens who are traveling to, or living in, a foreign country. This service allows you to enter information about your upcoming trip abroad so that the Department of State can better assist you in an emergency.

International Travel Regulations
U.S. Customs and Border Protection
The CBP announces travel advisories and publications, prohibited and restricted goods, travel publications and other needed information.
USDA Animal & Plant Health Inspection Service
Agency provides information about bringing food, plants, or animal products into the U.S. and which ones are prohibited. USDA also provides ePermits, which allows submission of import permit applications, tracking applications and more.

International Resources for Health Care Overseas
CDC Government Agency for Prevention of Infectious Diseases
The CDC provides information on worldwide flu threats and recommended vaccination.
CDC Vessel Sanitation Program
VSP provides a list of the most recent inspection scores for cruise ships along with outbreak updates.
International Society of Travel Medicine
ISTM is committed to the promotion of healthy and safe travel. In cooperation with health care providers and the travel industry, the International Society of Travel Medicine facilitates education, service, and research activities in the field of travel medicine.


Housing and Immigration in Italy


Italy Housing
Italy housing varies, depending on where you live. The same with choosing a retirement location. Some areas tend to be pricey such as Rome and Florence. Yet the larger part of the countryside is incredibly inexpensive.

Italy Immigration
Italy immigration is composed of different factors. It all depends on your length of stay. And whether you plan to come and go, retire or live indefinitely in Italy.
Visitors from the U.S. or Canada do not need an Italian Visa for a stay of 90 days or less. If you plan on living in Italy or spending an extended holiday over 90 days, you will need a Schengen Visa.
Health Care in Italy
Health care in Italy provides a national health plan with hospital and medical benefits. The romance capital of the world ranks second (just behind France) in the list of countries of quality health services of the World Health Organization.
Are you a citizen of Canada or the U.S? You can apply for the plan when you legally reside in Italy. This affords you hospital and medical benefits to you and your dependents.
Jobs in Italy
Searching for jobs in Italy to fund your extended vacation or retirement? Then you need a working Visa. This is best attained through the Italian Consulate in your home country. It is the only visa you will need, if your intention is to work while living in Italy.


If you plan to retire in Italy, then there is no need for a work visa. Stick to getting your visa and stay permit instead.


Living in Italy and Retiring Overseas
Take extra passport pictures along for border crossings. Other essential

overseas retirement preparations

include getting the recommended vaccinations. Most diseases can be avoided with a simple vaccine.
When living or retiring in a foreign country, the amount you actually

pay in taxes

will depend on your circumstances and where you retire. Avoid unexpected surprises by finding out what costs are involved first.
Even if you

establish residency overseas

you still continue to be a citizen of your own country. Even if you are no longer a resident there.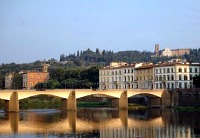 Living in Italy is not synonymous with a hefty bank account.
You can experience the slow pace of La Dolce Vita...in the land of abundant sunshine and quaint villages...on less than you think.
If you know where to look.


Return to Home from Living in Italy
---
"A year from now, you'll wish you had started today."
~B.C. Forbes

© Copyright 2009-2018 Your-Retirement-Paradise.com

---