Things to Do in Europe

For Almost Zero Euros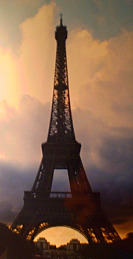 There are many things to do in Europe. Everyone knows that. But what is there to see and do in Europe for free? Or almost free? You will be surprised to know there is actually...plenty.

Stay away from the pricey tourist attractions. Travel through Europe and enjoy all there is to see in this amazing continent for pennies.

What to Do in Europe for Almost Nothing
For just a small fee, climb the steps of the Sacre Coeur Basilica.

The breathtaking view is comparable to the one from atop the Eiffel Tower and a heck of a lot cheaper.



Other Things to do in Europe
Take a stroll through the incomparable Montmartre. It is within walking distance of Sacre Coeur Basilica. It costs nothing to stroll through the streets that nurtured the greatest writers and artists of the last century.

If you want to know what to see in Europe that will amaze you, this is at the top of the list. It is one of the most historic neighborhoods of Paris. Just make sure to keep the Basilica of Sacre Coeur in your sights to avoid getting lost. And make sure to keep a map handy just in case.


Notre Dame Cathedral
Enjoy the magnificent architecture of Notre Dame Cathedral in Paris. There is no entrance fee.

This ancient monument of Notre Dame dates back to 1163 and should be experienced with your own eyes. It should be one of your first things to do in Europe. Be aware that if you want to enter the cathedral museum there is an entrance fee.

Backpacking Through Europe
If you are still asking yourself what to see in Europe for even less cost, there is only one way: backpack through Europe and make your own memories. It is the most affordable way to get to know the real Europe. Not to mention an experience that will last you forever, no matter what your age.


European Travel Tips
Get useful information on getting around in Europe and staying safe. Learn the best method for exchanging currency, withdrawing money, and packing for European travel. These tips for cheap travel abroad are what seasoned travelers do regularly.

How to Travel Europe by Train
The train system in Europe is exceptionally well organized. It makes international travel through Europe amazingly simple by assuring tourists get oriented quickly. It is important to remember that many cities have more than one train station. Find out how to get around and what train ticket station windows can do for you.

When to Travel Europe by Car
Most popular cities are easily navigated via buses and trains. The more remote and picturesque towns are not so easy to get to. For these special spots, you are going to need a car.
Check with European Travel Information for essentials on experiencing Europe by car.

Using a European Rail Pass
A European Rail Pass is a great value if you are visiting several spots. Keep in mind that Europe is extremely condensed and easily traveled by train. Know your options before purchasing one. Find out how a European Rail Pass works and how it can best help you.



What to Do in Europe For Free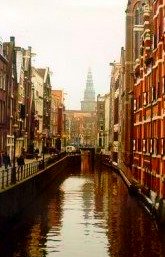 Europe is a magical place. But it can get quite expensive. If you have money to burn, there is an endless list of what to see in Europe.
You can still be amazed and enjoy all the things to do in Europe on a budget by looking outside the box. Here is a list of what to see in Europe for free.
Tour Amsterdam harbor on a free ferry. Behind the Centraal Rail Station you will be able to enjoy the sights of the older part of Amsterdam. Avoid the typical boat tours which can get quite expensive.
See the changing of the guard in London for free. This takes place inside the gates of Buckingham Palace every morning at 11:30 a.m. Make sure you get there early to get a good spot.
Enjoy free concerts from world-renowned orchestras in Amsterdam. See them from September to June in Concertgebouw at lunchtime. Or head to the Boekmanzaal room in the Stadhuis/Muziektheater complex and enjoy free performances by the Netherlands Ballet and Philharmonic Orchestra.
Wander the expanse of the Roman forum at no cost. It will give you an idea of what life was like in ancient times. There is no cost and the history comes alive before your eyes.


Cheap Travel Abroad
Getting tips on cheap travel abroad is a must if you want to travel through Europe affordably. Cheap travel abroad has nothing to do with inferior conditions. It is about getting more for you money, like low-cost airfare and affordable meals. That way you can afford more things to do in Europe.


What to Do in France for Zero Euros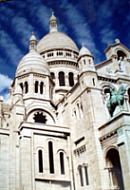 Enjoy the sights of this spectacular country for free. And that includes Paris. You will be just as amazed and your wallet will thank you.
See the Louvre and the Musee d'Orsay for free. Most tourists do not know this well-kept secret. On the first Sunday of every month, the entrance to these breathtaking exhibits is free to the public.
Take advantage of other historical museums in France that are always free. Two examples are the Musee Carnavalet and the Maison de Balzac.
Visit breathtaking Paris Cathedrals and churches scattered throughout this magical city. These historic structures are absolutely free to visitors. And are one of the most affordable things to do in Europe.
Graceful parks and gardens are easy to find. And free. Buy the makings for a picnic lunch from a neighborhood grocery store and enjoy a leisure European day.
Stroll through the dazzling neighborhoods of Paris. Each is distinct and fascinating. Paris is the most walkable city in the world. Make sure to buy a good map of the city and a comfortable pair of walking shoes.

So if you are asking yourself what to see in Europe for almost nothing, know you know. And with a little creativity, you will discover loads more.


Getting Paid to Travel
Become a permanent tourist and transform your passion for traveling into a new career. Age is not an issue. What you need is a passion for travel, a good command of the language, and patience. Get paid to travel over and over again. Other do it all the time. Why not you?


Return to International Travel Tips

Wonderful things to do in Europe is not just for those with a hefty wallet. Enjoy spectacular sights for pennies on the dollar. Most for free. These include a stunning view of the city of Paris from the steps of the Sacre Coeur Basilica. Or head to Amsterdam for free concerts from world-renown orchestras.


Return to Finding Your Passion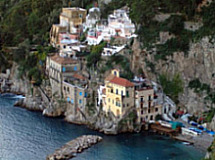 Many things to do in Europe do come with an expensive price tag. And most tourists flock to these spots.
They have no idea what they can do and see for almost nothing. So look outside the typical pricey sights.

You will be just as amazed and with more money in your pocket.


Return to Home from Things to do in Europe
---
"A year from now, you'll wish you had started today."
~B.C. Forbes

© Copyright 2009-2018 Your-Retirement-Paradise.com

---