First Time Cruise Tips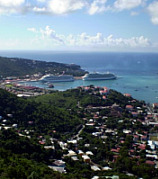 Apply these first time cruise tips for an unforgettable vacation at sea. You will save enough money to come back and do it again. Soon.

Know your choices before booking a cruise vacation...
...From choosing the right cabin to knowing what you must bring.


That way you can enjoy everything from all-inclusive meals to unlimited entertainment. And come back renewed and energized.

First Time Cruise Tips for Essential Documentation
You will need a passport if you are a U.S. citizen or a certified birth certificate and a government-issued photo ID.
Most countries do not require visas for U.S. citizens. Check with your cruise line for necessary documents to different ports of call.
Your pre-boarding pass is another essential document. This must be completed online prior to boarding the ship.
A simple first time cruise tip to avoid headaches is to leave copies of your passport, airline tickets, and credit card information with a family member. Just in case.

Choosing Your Stateroom or Cabin
Choose wisely. Heed this crucial first time cruise tip. If you suffer from claustrophobia, avoid an interior room as these have no windows and are small. Instead choose one with a port hole, picture window or balcony.
Do you get seasick easily? Then choose a lower cabin near the center of the ship. Here the rocking motion of the ship is minimized and cabin prices are more affordable.

First Time Cruise Tips for SAVING MONEY
Cruising up to 18 months in advance means big savings. Last minute cruises are also affordable if you can handle the rush.
When flying to your port destination check airline fares on your own. Cruise line airfare is usually higher.

Retire on a Cruise Ship
A cruise vacation is like staying at a luxury hotel with a different view every day. You can even retire on a cruise ship where all your needs are met and retirement is a on-going adventure. It sure beats living in a retirement home.
Do you love the sea? If you want to experience the ultimate in luxury living and travel, cruise ship condos is the way to go. With a cruise ship condo you visit exciting ports of call for longer periods. And return on board to your sumptuous home away from home.


First Time Cruise Tips for Packing
Keep essential items such as medications and a first aid kit in your carry on.
You will need evening wear and casual clothing. There are usually one or two formal nights where everyone gets decked out.
Life onboard a cruise ship is very relaxed. So pack with comfort in mind. You will be doing a lot of walking.
Take only one credit card with you. Leave the rest at home. Use these

cruise packing tips

to avoid ruining your vacation.
Make sure to pack sea sickness meds and sun block. Here is a

cruise packing list

guaranteed to avoid forgetting what you really need.

Cruise Ship Travel and Airline Accommodations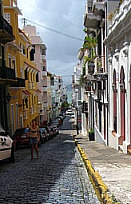 Check with your airline as to weight limitations and luggage restrictions. Fly in a day earlier or at least 4 hours before cruise departure.
Arrive at your embarkation area at least two hours before departure. And do not book your return flight before 2:00 pm.

This is an essential first time cruise tip to avoid stress. Give yourself plenty of time to catch that plane.


Air/sea package although more expensive does have its good points. If your airline fails to deliver your luggage on time, they are responsible for getting it to your next port of call.

Travel Protection Plan
A travel protection plan is a good investment in case of injury, sickness, death or even loss of a job. Travel insurance also covers you while on your cruise vacation if you get injured. These first time cruise tips are essential for new and experienced cruisers alike.

Cruise Ship Handicap Accessibility
Handicap accessibility is available on board. Not so with some of the shore excursions. Check with the special needs department of the cruise ship before boarding.

First Time Cruise Tips for Dining
There are usually two or three main dining rooms. And you can choose between an early or late seating. Best of all there is no waiting. You want to attend as many as possible. It is well worth it.
If you prefer dining without time restrictions, head for the buffets and grills. The food is still good and you can have dinner in your bathing suit.

First Time Cruise Tips for Tipping, Gratuities, and Spending
Most cruise ships charge between $10 and $15 per person, per day. No need to constantly tip waiters and servers. Alcohol and soda will be charged separately and billed to your sail and sign card. You might want to keep a running total. This can get really expensive.
These simple first time cruise tips will significantly control your spending. Since all you have is a card, you will have no idea how much money you are racking up in expenses. You could also head to the customer service window of your ship and ask for a list of expenses on your card.


Embarkation and Debarkation
Get the most out of your first time cruise tips by knowing what to expect when getting on and off the ship.
Embarkation Procedure
Your luggage will be transferred to the ship and placed outside your room. This sometimes takes a few hours. Keep a change of clothing in your carry-on luggage.
DO NOT place your documentation in your checked baggage. You will need it for check in.
A sail and sign card will be issued to you. It is used as your room key, for making purchases, and as identification to get on and off the ship.

Debarkation Procedure

The night before your cruise ends, custom forms will be left in your room to fill out.
Pack your bags and leave them outside your door. Color-coded tages will be issued to you. And you will be called the next morning according to your color coded luggage tags.
Remember to keep your carry-on luggage with you, including your toiletries and necessary documents. Be sure to follow these first time cruise tips for smooth debarkation.

Self Debarkation
The good thing about self debarkation is that you are allowed to debark at any time once the ship has been cleared. Of course you have to carry your own luggage. All of it. So leave your suitcases inside your cabin on your last night. If not, they will be carted away.


First Time Cruise Tips and European Travel

Affordable Travel Tips
Use these simple strategies for cheap travel abroad like staying at hostels instead of hotels. And opt for public transportation instead of taking a taxi whenever possible. Learn about cheap travel abroad here.

European Travel Information
Here you will find useful European travel tips for getting around in Europe and staying safe. Learn the best ways to exchange currency, withdraw money, and pack for European travel.

The Importance of Wearing a Money Belt
Pickpocketing is alive and well overseas. These petty thieves target American tourists. They are good at taking what is in your purses and fanny packs in the blink of an eye.
Wear a money belt when traveling. Store essentials such as passport, driver's license, credit card, ATM card, money in large denomination, plane ticket, rail pass, and a list of all your important phone numbers and addresses.

Cheap European Travel Tips
Europe is a magical place. But it can get quite expensive unless you know all the things to do in Europe for free.


Cruising Italy Resources
Regions of Italy
Italy is made up of 20 regions. From the cooler areas of the Po Valley in the north to the sultry Mediterranean spots of the south.

Climate in Italy
The climate in Italy is a dream come true for travelers and retirees alike. Sunlight graces most parts of the country nearly 300 days a year. Winters are mild and summers are temperate, making the decision to live or retire in Italy a healthy one.

Public Holidays in Italy
Public Holidays in Italy are enthusiastically celebrated throughout the country. It is an essential part of living in Italy for which there are closings. Check specific dates when planning your trip.

Italian Festivals
Italian Festivals are as varied as the landscape. Watch testosterone-induced combatants donned in period costume in Florence as well as the tender religious holidays of Pasqua in Sicily. Find out which dates you want to enjoy (or avoid).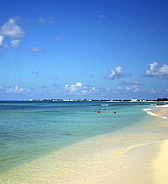 All-inclusive meals and Las Vegas-style shows is just a part of a cruise vacation. You also get to visit exotic ports of call and unpack only once.
And with these first time cruise tips you will avoid headaches and save enough money to do it again. And again.


Return to Home from First Time Cruise Tips
---
"A year from now, you'll wish you had started today."
~B.C. Forbes

© Copyright 2009-2018 Your-Retirement-Paradise.com

---