Cruise Ship Condos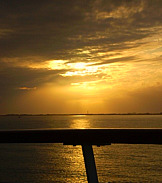 Cruise Ship Condos are the ultimate in luxury living and travel. This is where you visit exciting ports of call for longer periods. No rushing around to see the sights in a scant few hours.
This gives you the opportunity to enjoy more countries than on a regular cruise ship.
Your residence at sea is more like private yachting. These ships are geared specifically with your comfort in mind.
There are no property taxes or condo fees when retiring on a cruise ship...Just the finest lifestyle in luxury cruise ship travel.
Cruise ship condos are a great alternative to an independent living facility. And a heck of a lot more fun. You can retire on a cruise ship and travel the world without ever leaving your home. Some ships offer the option to rent your cruise ship unit. It is an affordable way to live on the water and travel at the same time.

Regular Cruise Packing Tips

Keep essential items such as medications and a first aid kit in your carry on. Make three copies of your passport, driver's license, and airline tickets. Keep a set at home with a family member or friend in case of loss.


Wrap your wallet in a rubber band to avoid pickpockets. Use these

cruise packing tips

to avoid ruining your vacation. Life onboard a cruise ship is very relaxed. So pack with comfort in mind. You will be doing a lot of walking.


Remember to pack sea sickness medications, sun block, antacids. Here is a

cruise packing list

guaranteed to avoid headaches and ensure a fabulous floating vacation.


Your most important item is your passport. You will need it if you are a U.S. citizen or a certified birth certificate and a government-issued photo ID if you don't have a passport. Most countries do not require visas for U.S. citizens. Check with

first time cruise tips

for vital strategies when going on that cruise vacation.



Cruise Ship Condo Benefits


Cruise ship condos port for several days--Allowing you to fully enjoy all the different countries. No rushing around here.
Staterooms in luxury cruise ships are equipped with comfortable living areas, separate bedrooms and kitchenettes. You can even opt for your own private plunge pool.
A fully equipped hospital and wellness center can be found on cruise ship condos. And they include doctors, dentists, surgeons and specialists. That means taking care of every conceivable need anywhere the cruise condo ship travels.
The Convenience of a grocery store with deli, bakery and fresh produce is another amenity.
There are more restaurants to choose from, although this does depend on the size of the ship. Some luxury cruise ship condos cater to a smaller crowd.

Complete shopping center with various shops are the norm on your luxury cruise ship.
Financial and banking transactions can easily be performed through an onboard-offshore banking center. It is luxury travel at its most convenient.

You can expect the ultimate in resort facilities and amenities on a cruise ship condo.
Cruise Ship Condo Choices


Luxury at Sea
Choose from a simple cabin to a lavish four-bedroom penthouse. It all depends on the size of your wallet. If you are a little fuzzy about living or retiring full time on a ship there are other options such as fractional ownership or vacation ownership.

Fractional Ownership
Fractional Ownership means you own a cabin for a fraction of the year. You can use it every year for the amount of time you own it. Fractional ownership gives you the choice of choosing where you want to stay during your visit. Whether it is in the South Pacific, Europe, or the Mediterranean. Every year you can alter where you want to go.

Vacation Ownership Program
Vacation ownership is very similar to timeshare ownership. Here you pay a specified amount for an agreed-upon time frame every year. And vacation on a lavish residential cruise ship every year for life. Similar to time-share stays in vacation homes, you share the expenses while on board.

Overseas Retirement Tips
Be prepared before you go...Whether your plan is to retire overseas or retire on a cruise ship. Little things like stocking up on medications and emailing important documents to yourself could mean the difference between retirement paradise and a retirement nightmare.



European Travel Information


European Travel Tips
Get useful information on getting around in Europe and staying safe. Even if you own a cruise ship condo, you still want to know the ins and outs of European travel. Learn the best method for exchanging currency, withdrawing money, and packing for European travel.

How to Travel Europe by Train
Travel by train to cover longer distances in Europe. Express trains are best for travel from large city to large city. And use local trains for travel to and from the smaller cities. Find your way around train stations quickly with these simple techniques.


Travel Europe by Car
The most popular cities in Europe are easily navigated via buses and trains. The more remote and picturesque towns are not so easy to get to. For these special spots, you are going to need a car.


Travel by European Rail Pass
A European rail pass is one of the best ways to travel through Europe. They can be a great value if you know your options. Especially since Europe is so condensed and easily traveled by train. Find out how a European Rail Pass works and how it can best help you.

Cruising Italy Resources

Regions of Italy
Italy is made up of 20 regions. From the cooler areas of the Po Valley in the north to the sultry Mediterranean spots of the south.

Climate in Italy
The climate in Italy is a dream come true for travelers and retirees alike. Sunlight graces most parts of the country nearly 300 days a year. Winters are mild and summers are temperate, making the decision to live or retire in Italy a healthy one.

Public Holidays in Italy
Public Holidays in Italy are enthusiastically celebrated throughout the country. It is an essential part of living in Italy for which there are closings. Check specific dates when planning your trip whether you travel by cruise ship condos or by plane.

Italian Festivals
Italian Festivals are as varied as the landscape. Watch testosterone-induced combatants donned in period costume in Florence as well as the tender religious holidays of Pasqua in Sicily. Find out which dates you want to enjoy (or avoid) here.

Travel Recommendations for South and Central America

Belize Travel Tips and Recommendations
Travel recommendations are posted here for those traveling to or retiring in Belize. You can also share your own recommendations and experiences.
Costa Rica Travel Tips and Recommendations
Travel recommendations are posted here for those traveling to or retiring in Costa Rica. You can also share your own recommendations and experiences.
Panama Travel Tips and Recommendations
Travel recommendations are posted here for those traveling to or retiring in Panama. You can also share your own recommendations and experiences.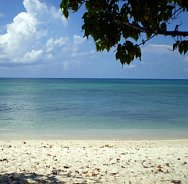 Cruise ship condos are the ultimate lifestyle if you want to experience more out of life.
Enjoy exotic places aboard your sumptuous home away from home.
Whether you choose a permanent stay or part-time stay, it's all up to you.
As it should be.
Return to Home from Cruise Ship Condos


---
"A year from now, you'll wish you had started today."
~B.C. Forbes

© Copyright 2009-2018 Your-Retirement-Paradise.com

---