How to Retire in Italy on a Budget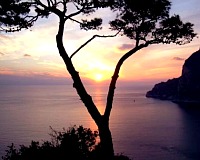 Would you retire in Italy? Could you? It is not as difficult as you think if you know where to look.
Imagine spending your evenings watching the sun set behind flowering hills in the spring...
...and your mornings meandering through timeless villages and walled cities scattered throughout every inch of Italy.



This quintessential lifestyle is attainable. Retiring in Italy means avoiding the employment paperwork needed to fund a lifestyle in "la bella italia".

Regions of Italy
Italy is made up of 20 regions--From the cooler areas of the Po Valley in the north to the sultry Mediterranean spots of the south. Find them all here.
How to Retire in Italy Affordably
What if you are on a budget like most of us? Can you still experience the wonders of living in Italy? Is it still possible?
It depends on how much retirement income you have at your disposal. You can retire in Italy with a monthly income of $2000-$3500. And live comfortably.
In order to retire in Italy on a budget, you first need to know where to look.
The larger metropolitan cities tend to be a bit pricey. You can still retire in Rome or Florence if you choose an apartment away from the city center.
Inexpensive Places to Stay in Rome and Florence
For short term stays when traveling in Italy, try Hostels. Affordable rooms can be found in hostels although you may have to share a bathroom. Convents are another option for short term living arrangements. They are clean, although sparse, and are available in most major cities in Italy.
Climate in Italy
The climate in Italy is a dream come true for travelers and retirees alike. Sunlight graces most parts of the country nearly 300 days a year. Winters are mild and summers are temperate, making the decision to live or retire in Italy a healthy one. Learn more about the climate in different parts of Italy here.

How to Discover Retirement Paradise Overseas
Retiring overseas means savoring new experiences. Extend your boundaries and have the time of your life. Discover the wonders of a new shore. Depending on your budget and where you choose to live, retiring overseas can be much more affordable than you can imagine.



European Travel Resources


European Travel Tips
Get useful information on getting around in Europe and staying safe. Choosing to retire in Italy gives you the opportunity to travel this wonderfully condensed continent. Learn the best method for exchanging currency, withdrawing money, and packing for European travel.

How to Travel Europe by Train
The train system in Europe is exceptionally well organized. It makes international travel through Europe amazingly simple by assuring tourists get oriented quickly. It is important to remember that many cities have more than one train station. Find out how to get around and what train ticket station windows can do for you.

Cheap Travel Abroad
Use simple strategies for affordable travel like staying at hostels or bed and breakfast inns. They are cheaper and very common in Europe and South America. And take advantage of public transportation instead of taking a taxi. Use these and other options when searching for ways to travel on a budget.

Travel by European Rail Pass
A European rail pass is one of the best ways to travel through Europe. They can be a great value if you know your options. Especially since Europe is so condensed and easily traveled by train. Find out how a European Rail Pass works and how it can best help you.

When to Travel Europe by Car
Southern Europe is easily traveled by train and public transit. In more remote areas, especially in Northern Europe, a car may be necessary. Certain areas and towns are only accessible by car. And that means less tourists and crowds.



Cost of Living in Rome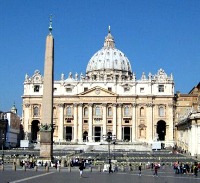 Renting in Rome
A one-bedroom apartment near the city center costs about 1200€ a month. A more affordable option would be to rent just a bedroom alone before you retire in Italy. You can find one for about 600€ monthly.
The best rentals are by word of mouth. If you know anyone that lives there, take advantage to locate cheaper lodging.
Getting Around in Rome
Public Transport is affordable. A single ticket is good for a bus or a tram. It makes better use of your money during the warmer months. (And gives you an opportunity to get exercise and spend less on travel tickets).
A monthly "abbonamento" provides you with unlimited travel on the metro, buses and trams (good for colder months when you prefer to travel in warmth. This you will learn quickly when you retire in Italy).


Eating in Rome
If you plan to spend any length of time living in Rome and have a place to cook your meals, do so. It is much cheaper to buy your groceries than to eat at a "trattoria" every day.
Meals at these less-formal restaurants will cost you 20-30€ per person/per meal. More affordable restaurants can be found at an "osteria" for about 10-15€ per person. Your neighborhood osteria will be your best friend when you retire in Italy.
Italian Festivals
Life in Italy is about taking in all its beauty. Italian Festivals are as varied as the landscape. Watch testosterone-induced combatants donned in period costume in Florence as well as the tender religious holidays of Pasqua in Sicily. Find out which dates you want to enjoy (or avoid) here.



Cost of Living in Venice


Renting in Venice
A one bedroom near or in the city center will cost about 650€ (or about US$500-$700). If you seek a one bedroom outside the city center, you can find one for about 400€ (Or between US$350-$450).
Getting Around in Venice
Public Transportation in Venice is affordable. A single ticket costs under 2€ and a monthly pass is less than 30€. A taxi in Venice will run you between 2-3€ on average.
Eating in Venice
A middle range restaurant in Venice will cost about 25-30€ per person. You can find an inexpensive meal for about 10-15€ per person. Cook your own meals if you can. Or opt for a simple meal of mouthwatering cheeses, prosciutto, and grapes. It makes for an inexpensive meal and easily available.


Public Holidays in Italy
Be aware that many businesses close during public holidays in Italy. These holidays are an essential part of living in Italy and entusiastically celebrated throughout the regions. Check specific dates when planning your trip.
TIPS FOR RETIRING OVERSEAS


Affordable Life in Italy:
Smaller Towns Equal Less Cost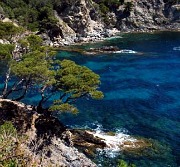 If you want to retire in Italy and are on a tight budget, search in smaller cities and towns.
You will discover affordable living arrangements within a short train ride to most metropolitan areas such as Rome and Florence.
And experience less traffic and crowds. Major cities in Europe come with throngs of people. If you want to enjoy the best of life in Italy, search in nearby towns.


Moving to Tuscany
Tuscany is a great place to retire. The weather is mid-range and sunny most of the time. Keep in mind this region encompasses a very large area.
There are larger towns such as Firenze and Pisa which have been discovered by tourists. And this means higher prices.
Within this region rests wonderful small towns where your cost of living is much more affordable. Keep in mind that the smaller the town, the more need of a car you will have.

Safety in Italy
As with any major city in the world, safety can be an issue. Especially when we scream "Tourist" in the way we dress and handle ourselves.
Be aware of your surroundings. Keep your purse and wallet secure, especially in places like Rome and Venice. If you have a money belt, use it. Keep it safely against your body. Money belts come in handy when you are being bustled in and out of the metro and trains.
Below are Emergency Numbers you should keep with you at all times:
Emergency Aid Services......113
Police Services..................112
Reporting a Fire.................115
Hopefully, you will never need to use these numbers. But it is a good idea to be prepared wherever you go. Life in Italy or any country where tourists abound means being aware of your surroundings.


International Travel Safety Resources
Emergency and Crisis Services
Here you will find a List of Emergency Services for United States citizens abroad. Resources include death, arrest, victim of crime, sending money, missing citizen, stolen passport and more.
Embassy Registration for Americans Abroad
The Smart Traveler Enrollment Program (STEP) is a free service provided by the U.S. Government to U.S. citizens who are traveling to, or living in, a foreign country. This service allows you to enter information about your upcoming trip abroad so that the Department of State can better assist you in an emergency.

Living in Florence
This Renaissance city in the heart of Tuscany is surrounded by green hills and golden sunsets. Florence is famous for world-renowned shops, museums, and cathedrals as well as mouthwatering 5-star restaurants as far as the eye can see. Be aware it can get quite hot and crowded in the summer.

It is quite expensive to live in this elegant city. And also get quite hot and crowded in the summer. Those with more cash flow normally also choose to rent or buy a villa in the surrounding towns of Florence for the weekend. That way you can experience miles of sunflowers outside your window and the peace and quiet of provincial life whenever you want.



Wherever you decide to retire in Italy...remember...
Options are behind every ancient palace and olive grove. If you are on a budget, stay away from the larger metropolitan cities. You can still retire in Rome or Florence if you choose an apartment away from the city center.
And remember to use public transportation and search in smaller cities and towns. Many are within a short train ride to most metropolitan cities.



Return to Home from Retire in Italy
---
"A year from now, you'll wish you had started today."
~B.C. Forbes

© Copyright 2009-2018 Your-Retirement-Paradise.com

---