Plant An Edible Garden
A Step Toward Living Frugally

Plant an edible garden as a way to save money and eat healthy. This is a simple techniques for living frugally. You will put a serious dent in your grocery bills by growing your own vegetables.
Minimize your trips to the grocery store and say goodbye to the pesticides that go into your bloodstream by growing your own fruits and vegetables.
You can easily grow everything from onions and peppers to carrots and kale. It all depends on your taste buds. There's no limit to what you can produce in a small plot of land.
Don't have a plot of land? Then grow your own container vegetable garden and container herb garden. It's simple and takes up hardly any room at all. See below for easy tips on how to plant an edible garden in a pot.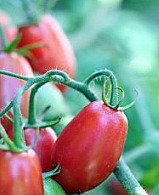 Edible Plants
Pick and choose your favorite edible vegetables and fruit. See what grows easier in your neck of the woods. An easy one to start with is the tomato. Slip in a few perennials and annuals to create a beautiful food source. Good for the belly and the eyes.
Edible Flowers
There are a wide variety of flowering edibles including those that come from the basil plant. Just remember that not all flowers are edible.



An edible garden is a great way of living frugally. Other strategies include saving electricity, saving water, and locating the cheapest places to live and retire. Learn easy ways below.

Other Tips for Living Frugally
Frugal living is not synonymous with substandard living. It is about learning techniques so you can put the extra money to better use. Apply these simple strategies for a

frugal retirement

to save money, save energy, and stay comfortable.
Frugal retirement means knowing how to live a comfortable life on less. Find the

cheapest places to retire

by searching in smaller towns. The closer you get to a large metropolis, the higher the cost.
If you really want to live frugally, consider

retiring overseas

where your money goes much further. And no, you don't have to move to the Amazon jungle.

Container Vegetable Garden
Don't have a back yard? No problem. Grow your vegetables in containers outside your front door. Everything from tomatoes to zucchini will thrive with frequent watering and sunshine.
All that's left is picking what you need for a meal on the way in. Mix and match several vegetables in the same container and you have the makings of a salad.
Nutrients seep from containers quicker than from the ground. Make your soil richer by mixing the following into equal 1/3 measurements:
Sphagnum peat moss
Grainy sand
Garden soil
Water also evaporates quicker in containers so frequent watering is a must. Make sure to poke holes at the bottom for proper drainage.

Container Herb Garden
Herbs are also weeds. And just as easy to grow. These plants are healthier and tastier than the dried out herbs you get at the store.
Divide the following herbs into equal parts for a flavorful mix of homemade Italian herbs:
Snip them from the top to force them to grow thick instead of spindly and long. Pinch off any flowers. Dry them in small saucers on the window sill for two to three days. Crumble into a glass container and voila. Your spaghetti sauce never tasted so good.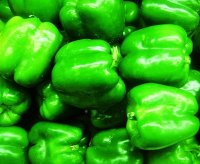 Return to Cheap Living In Retirement

Growing an edible garden is simple and economical. It is a giant step towards living frugally.
Start out with easy to grow vegetables such as green onions, peppers, zucchini, and cucumbers. See how these turn out before branching out into other edibles.

---
"A year from now, you'll wish you had started today."
~B.C. Forbes

© Copyright 2009-2018 Your-Retirement-Paradise.com

---